September 09, 2020
Marketing Your Commercial Laundry Through & After COVID-19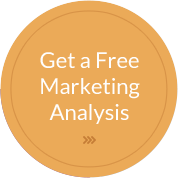 Have you had fun in 2020? Me either… From canceled family weddings to struggling through the roller coaster that is COVID shutdowns, reopenings, rollbacks, and re-reopenings, there has been plenty of stress…and work involved. As we all begin to see the proverbial light at the end of the tunnel, there is plenty to look forward to in both the near and distant future. I won't speak on my overall excitement of things going back to normal (cough… college football…. cough). Instead, I'll stick to what I know best: marketing linen and uniform companies. Our industry is changing, and the marketing world is moving right along with it. Let's dive into the best commercial laundry marketing strategies to utilize now that will catapult your business into 2021 and beyond.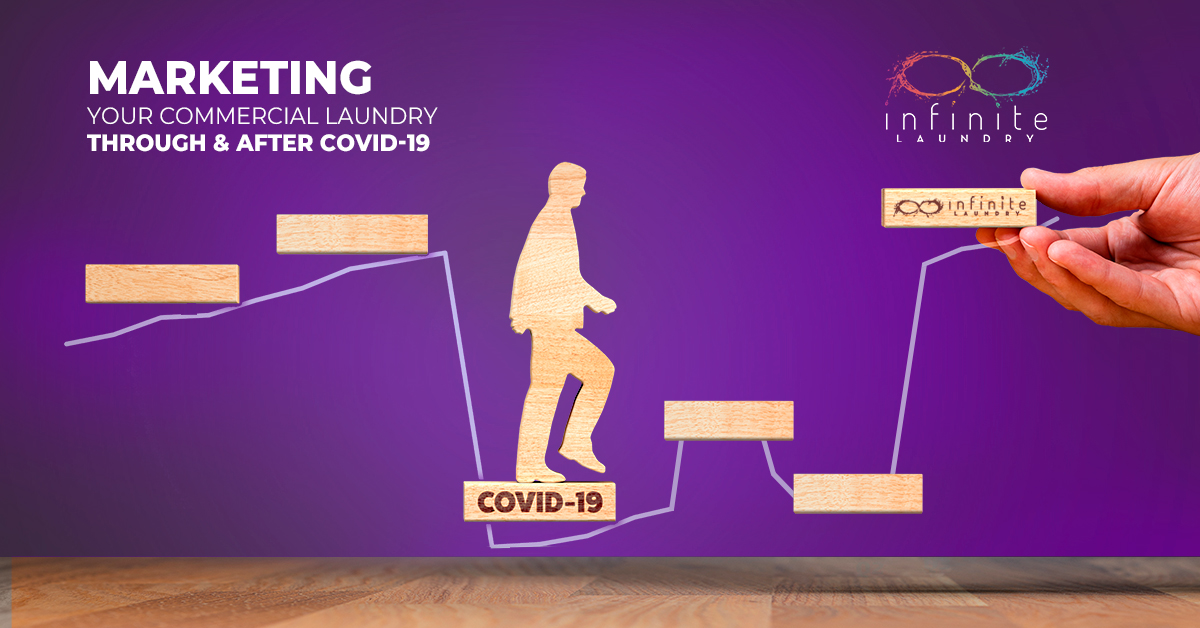 Take a Moment For Yourself
Before we begin, I want to say one thing: Hats off to you! Yes, you. Pause a moment, take a deep breath, and consider what you have endured this year.  I have never been prouder to be in our industry than throughout this year. We all took a sucker punch to the gut in March and staggered, but kept standing. Then, slowly but surely, we marched through the storm of 2020, leading our employees, communities, customers, and even the government in a positive and productive direction.
You are a part of this story, and should be proud of the role you've played. Now that we have a bit of perspective and pride for what we've endured, let's talk marketing opportunities in the next 18 months.
How To Market Commercial Laundry Through The Rest of 2020
First and foremost, continue to lead, fight, and further establish yourself as a reliable company that cares for the community.  There is a tremendous opportunity, now more than ever, to utilize social media to solidify yourself as a pillar of your community.  Whether it's cross promoting your restaurant customers to drive more online orders for them, creating a video to showcase your appreciation for healthcare workers, or offering new and existing customers weeks of free service to sign a new/renewal agreement, the opportunities are limitless.
Remember, your customers and community are in the same situation as you. Ask yourself: "what would I really like my vendors to do right now," and then provide it for your customers. Maximize the effect your helpful hand has by showcasing it to your community on social media. At this stage of the pandemic, people are very receptive to positive and encouraging messaging.  will stick with customers, prospects and your community as a whole for a long time.   That messaging will have a significantly larger effect on brand lift than in past years. As a result, you will see many customers turn into lifelong partners if you utilize this strategy.
Additionally, in the current environment, there continues to be an opportunity to turn no programmers into rental customers. The liability of businesses doing their own laundry has caused them to consider outsourcing for the first time. The American Dental Association,for example, changed the requirements for dentists laundering their scrubs which resulted in a deluge of dental leads for about two months as they made the switch. While the dental industry is the most prominent example, all business types are more open than ever to outsourcing their laundry. Call on all your noprogrammer leads, show off your hygienically clean certifications, and arm your reps with the knowledge of why outsourcing laundry is safer and more cost effective.
Marketing Commercial Laundry Effectively Into and Through 2021
Now let's look a bit further into the future: to when 2020 ends.  We'll pop some champagne, watch the ball drop in NYC, and enter a new and improved year. I know it's a bold prediction, but I believe if approached correctly, 2021 will be one of the highest growth years in our industry's history for one simple reason… entrepreneurial resilience. As we see 30, 40, 50 even 60% of our F&B, hospitality, and even some medical or industrial customers close their doors "forever" we have to remember who the owners of those businesses are. The majority are driven, hardworking, proud entrepreneurs who were forced to tap out in 2020. But, as 2021 brings back a more familiar world, a good portion of those people will go back to doing what they do best—starting and running businesses.
I understand that financing could be an issue, but one sure thing is the demand for traveling, eating at restaurants, pumping iron at the gym, hitting the bar, and getting elective surgeries will be there and then some. Thus, businesses will rise up to supply those experiences. If you look at history, people are unbelievably resilient, we need to prepare to capitalize on this fundamental aspect of human nature. It's time to build out your marketing funnel for this exact opportunity. I know you're thinking, "my budgets are tight… this isn't the right time for marketing." but fortune favors the bold… BE BOLD.
Here is the secret recipe cooked up in the Infinite Laundry kitchen to capitalize on this situation and have these reopening leads fall into your lap.
Online Presence Optimization
You'll want to begin working on your search engine optimization and pay per click marketing as well as optimize your online directories within the next few months. These campaigns are the essential beginning to the top of the funnel. They drive inbound traffic to your website so, when an individual goes online and looks for a "restaurant laundry service company," you are the one they find. These searches are extremely valuable since it's connecting individuals with you in their moment of need, when they're deciding who their new linen and uniform provider should be.
Establish Stronger Connections and a Longer Reach
From here we move to the next stage of the funnel which is display remarketing and social media. In this step, we focus on familiarizing the lead with your brand while also following up with soft messaging to ensure you stay at the top of their mind throughout the purchasing decision. This will make closing the leads you are now in contact with easier and also will prompt anyone that went to your website but didn't contact you to go back and contact you now.
To close out the funnel you'll want to brainstorm the best programs for your sales reps to offer for this reopening. You may also want to arm them with some updated sales material for this exact scenario. If you get this campaign right, the business you've lost will flood back in and then some. You may not need to start this today, but I'd suggest you begin thinking in this direction in order to be prepared for the floodgates to open next year… or else you'll miss a boatload of new business opportunities.
We're Here To Help the Commercial Laundry Industry With Marketing
By capitalizing on the unique circumstances we're in today and preparing for the opportunities of tomorrow, our industry will be well positioned to not only survive, but thrive. Want to learn more about how to capitalize on the pandemic? Reach out to us at Infinite Laundry at (888) 557-0262 and we'll be happy to help!
---