Current Available Candidates
| Position Level | Location(s) Available to Work In | Industry Experience |
| --- | --- | --- |
| Chief Engineer | Southern USA | 3 Years |
| Chief Engineer | Anywhere | 21 Years |
| Chief Engineer | CO | 7 Years |
| General Manager | Western USA or TX | 12 Years |
| General Manager | Anywhere | 9 Years |
| General Manager | TN | 22 Years |
| General Manager | NJ | 21 Years |
| General Manager | Southern USA | 33 Years |
| General Manager | Northwest | 12 Years |
| General Manager | Western USA or FL | 27 Years |
| General Manager | CA | 30 Years |
| General Manager | VA or MD | 9 Years |
| General Manager | CA | 7 Years |
| General Manager | NY or Southern USA | 19 Years |
| General Manager | Anywhere | 8 Years |
| General Manager | Southern USA | 17 Years |
| General Manager | NC | 21 Years |
| General Manager | Anywhere | 12 Years |
| General Manager | TN or Southern USA | 11 Years |
| Maintenance Technician | CO | 3 Years |
| Maintenance Technician | IL | 3 Years |
| Maintenance Technician | Anywhere | 7 Years |
| Maintenance Technician | Southern USA | 6 Years |
| Plant Manager | Western USA or TX | 12 Years |
| Plant Manager | Anywhere | 10 Years |
| Plant Manager | Anywhere | 8 Years |
| Plant Manager | OH | 15 Years |
| Plant Manager | Anywhere | 25 Years |
| Plant Manager | CA/OR/WA | 3 Years |
| Plant Manager | CA | 13 Years |
| Plant Manager | Anywhere | 19 Years |
| Sales Manager | CA | 5 Years |
| Sales Manager | Southern USA | 31 Years |
| Sales Manager | CA | 17 Years |
| Sales Manager | CA | 24 Years |
| Sales Manager | CA | 15 Years |
| Sales Manager | NY | 20 Years |
| Sales Manager | AZ | 16 Years |
| Service Manager | New England | 5 Years |
| Service Manager | NY/CT/MA | 11 Years |
| Service Manager | New England | 16 Years |
| Service Manager | NV | 15 Years |
| Service Manager | CA | 24 Years |
| Service Manager | CA | 31 Years |
| Service Manager | CA | 37 Years |
| Service Manager | CT | 5 Years |
| Service Manager | CA | 6 Years |
| Service Manager | Southeast | 17 Years |
| Service Manager | OH | 14 Years |
| Service Manager | CA | 1 Year |
| VP Operations | Eastern USA | 15 Years |
| VP Operations | Anywhere | 6 Years |
| VP Operations | Anywhere | 17 Years |
| VP Sales | Western USA | 10 Years |
| VP Sales | PA to SC | 3 Years |
PASSIVE CANDIDATES
Access the 88% of talent that isn't "looking." Only 12% of people are active candidates – the rest are passive. We go far beyond posting job ads and searching LinkedIn. With headhunter technology like Power Searching, and training in Boolean searches, Linen Recruiter will find candidates that are an exact match to your requisition.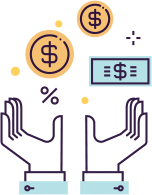 NO UPFRONT COST & FAIR FEES
With inbound marketing, candidates will apply directly through your website.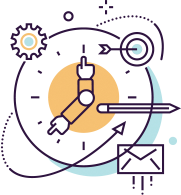 FAST
We'll have you up and running quickly so you can start screening potential hires as soon as possible.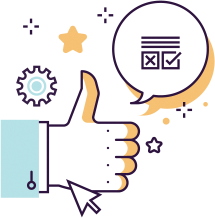 QUALITY
You won't have to wade through masses of unqualified candidates. We make sure your applicants meet job requirements.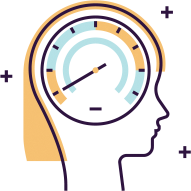 STRESS FREE
Hiring a new employee shouldn't be a headache. Our service makes finding the best match a breeze.
HIGH ENERGY NETWORKING
Recruiting is a form of sales. We build and maintain relationships with active and passive candidates, and engage them in a conversation about your opportunity to build excitement and determine if they're a fit.
Grow & Elevate your Team Today!
Elevate your team by acquiring great talent for Sales, Service, Maintenance, Production, and Management positions.


---

Sourcing top talent has never more critical, and recruiting has never been more competitive.


---

industry has evolved. Careers in the linen service business now require specific skills and experience. Infinite Laundry delivers both.
Start Today – Call Us
Types of Positions
Factory Workers, Warehouse Workers, Plant Production Employees
Looking for Plant Production Employees? We know that the right staff can make a huge impact on your business. We take the time to find hard working applicants who are ready to join your team! Let us know what you need, and we will be sure to deliver.


Route Service Representatives, Route Drivers, Sales Representatives
Looking for Route or Customer Service Representatives? We understand the importance of efficient customer service, and are dedicated to finding candidates who are ready to help grow your business. We utilize various avenues to find the candidates who will work hard to keep your customers coming back again and again. By assessing your company's needs, we ensure that you are getting only quality applicants.


Business Development Managers, Operations Managers, District Managers, Sales Managers
Hiring for a managerial position? We know how essential a great manager is, so allow us to find the perfect one for your business! We use a variety of tools to find candidates who will suit all of your business's needs and help lead your team into the future. By filtering out the ones who do not meet your qualifications, we are only sending you the best of the best.

https://www.infinitelaundry.com/wp-content/uploads/2019/07/jess-stout.jpg
757
917
Grace Ducanis
https://www.infinitelaundry.com/wp-content/uploads/2018/04/small_sticky_logo.png
Grace Ducanis
2019-07-15 14:45:07
2019-07-19 14:50:32
Meet Jess: Our New SEO Director
https://www.infinitelaundry.com/wp-content/uploads/2019/07/kerry-prout-featured.jpg
757
917
Grace Ducanis
https://www.infinitelaundry.com/wp-content/uploads/2018/04/small_sticky_logo.png
Grace Ducanis
2019-07-10 18:34:18
2019-07-19 14:50:36
Meet Kerry: Our New Social Media Coordinator