| Position Level | Location(s) Available to Work In | Industry Experience |
| --- | --- | --- |
| Chief Engineer | Southern USA | 3 Years |
| Chief Engineer | Anywhere | 21 Years |
| Chief Engineer | CO | 7 Years |
| Chief Engineer | VA or Southern USA | 32 Years |
| Chief Engineer | TX | 10 Years |
| Chief Engineer | OK, AR, MO, or KS | 6 Years |
| General Manager | Western USA or TX | 12 Years |
| General Manager | MA | 9 Years |
| General Manager | Anywhere | 7 Years |
| General Manager | Southeast USA | 18 Years |
| General Manager | Southern USA | 33 Years |
| General Manager | Northwest | 12 Years |
| General Manager | Western USA or FL | 27 Years |
| General Manager | CA | 30 Years |
| General Manager | VA or MD | 9 Years |
| General Manager | CA | 7 Years |
| General Manager | NY or Southern USA | 19 Years |
| General Manager | Anywhere | 8 Years |
| General Manager | Southern USA | 17 Years |
| General Manager | NC | 21 Years |
| General Manager | Anywhere | 12 Years |
| General Manager | TN or Southern USA | 11 Years |
| General Manager | Anywhere | 24 Years |
| General Manager | Anywhere | 22 Years |
| General Manager | Eastern USA | 11 Years |
| Maintenance Technician | CO | 3 Years |
| Maintenance Technician | IL | 3 Years |
| Maintenance Technician | Anywhere | 7 Years |
| Maintenance Technician | Southern USA | 6 Years |
| Production Manager | Anywhere | 4 Years |
| Production Manager | New England | 2 Years |
| Plant Manager | Western USA or TX | 12 Years |
| Plant Manager | Anywhere | 10 Years |
| Plant Manager | Western USA | 20 Years |
| Plant Manager | OH | 15 Years |
| Plant Manager | Anywhere | 25 Years |
| Plant Manager | CA/OR/WA | 3 Years |
| Plant Manager | CA | 13 Years |
| Plant Manager | Anywhere | 19 Years |
| Plant Manager | Anywhere | 1 Year |
| Plant Manager | WA | 3 Years |
| Plant Manager | Eastern USA | 6 Years |
| Plant Manager | Eastern USA | 15 Years |
| Plant Manager | Anywhere | 6 Years |
| Sales Manager | CA | 25 Years |
| Sales Manager | Southern USA | 31 Years |
| Sales Manager | CA | 17 Years |
| Sales Manager | CA | 24 Years |
| Sales Manager | CA | 15 Years |
| Sales Manager | NY | 20 Years |
| Service Manager | New England | 5 Years |
| Service Manager | NY/CT/MA | 11 Years |
| Service Manager | New England | 16 Years |
| Service Manager | NV | 15 Years |
| Service Manager | CA | 24 Years |
| Service Manager | CA | 31 Years |
| Service Manager | CA | 37 Years |
| Service Manager | CT | 5 Years |
| Service Manager | CA | 6 Years |
| Service Manager | Southeast | 17 Years |
| Service Manager | OH | 14 Years |
| Service Manager | CA | 1 Year |
| Service Manager | New England | 23 Years |
| VP Operations | Eastern USA | 15 Years |
| VP Operations | Anywhere | 6 Years |
| VP Operations | Anywhere | 17 Years |
| VP Operations | FL | 22 Years |
| VP Operations | Anywhere | 25 Years |
| VP Sales | Western USA | 10 Years |
| VP Sales | PA to SC | 3 Years |
| VP Sales | AZ | 16 Years |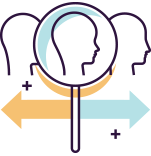 PASSIVE & ACTIVE CANDIDATES
Access the 88% of talent that isn't "looking." Only 12% of people are active candidates – the rest are passive. We go far beyond posting job ads and searching LinkedIn. With headhunter technology like Power Searching, and training in Boolean searches, Linen Recruiter will find candidates that are an exact match to your requisition.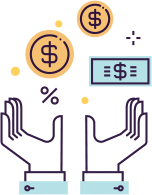 LITTLE TO NO UPFRONT COST & FAIR FEES
Access our Active Candidate List with no obligation and no upfront costs. Or, we'll perform a full recruitment search per your specs and the placement fee is only due when a hire is made, with the exception of a small retainer invoiced at search commencement.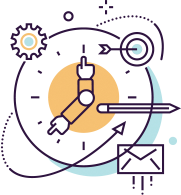 FAST
Because we specialize in the industry, we know the business. That means we can find talent for your key role fast! Many times we can send resumes same day. We'll also keep the hiring process on track by helping to coordinate interviews, negotiations, and onboarding.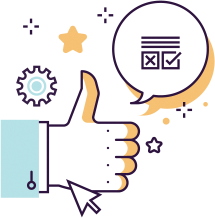 QUALITY
You won't have to wade through masses of unqualified candidates. We make sure your applicants meet job requirements. We screen and interview all candidates before making an introduction to you.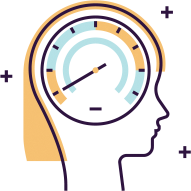 STRESS FREE & ALL INCLUSIVE
Hiring a new employee shouldn't be a headache. Our service makes finding the best match a breeze. We use a combination of modern techniques and technology, as well as traditional techniques, networking, and cold calling to source candidates. Infinite Laundry provides marketing expertise used to source candidates through targeted advertising on multiple platforms – all included in our fee.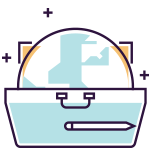 NETWORKING & SELLING YOUR OPPORTUNITY
Recruiting is a form of sales. We build and maintain relationships with active and passive candidates, and engage them in a conversation about your opportunity to build excitement and determine if they're a fit.
Grow & Elevate your Team Today!
Elevate your team by acquiring great talent for Sales, Service, Maintenance, Production, and Management positions.


---

Sourcing top talent has never more critical, and recruiting has never been more competitive.


---

The laundry industry has evolved. Careers in the linen service business now require specific skills and experience. Infinite Laundry delivers both.
Start Today – Call Us
Watch Our Latest Recruiting Video
Types of Positions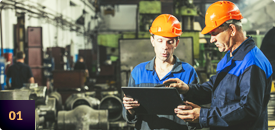 Chief Engineers, Plant Managers, Production Managers, Maintenance Technicians
Looking for leadership in the plant or on your maintenance team? We know that the right staff can make a huge impact on your business and bottom line. We'll introduce experienced candidates who are ready to join your team! Let us know what you need, and we will be sure to deliver.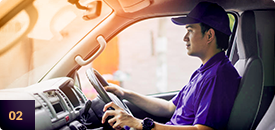 Service Managers, Sales Representatives, Route Reps, Customer Service Reps, and Drivers
Looking for industry experienced team members in Sales or Service? We understand the importance of knowledgeable service managers, hunter style sales reps, and route reps that can perform a physical job while also retaining customers and growing the route. We utilize various avenues to find the candidates who will work hard to keep revenue moving upward.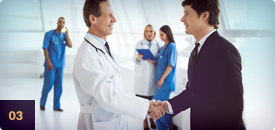 Executives (GM, VP, Director, or C-Level), Sales Managers, Operations Managers, HR Managers, and more!
Hiring for an executive or managerial position? We know how essential a great leader is, so allow us to find the perfect one for your business! We use a variety of tools to find candidates who will suit all of your business's needs and help lead your team into the future. By filtering out the ones who do not meet your qualifications, we are only sending you the best of the best.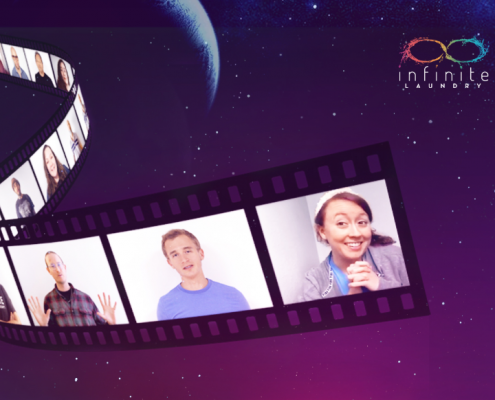 https://www.infinitelaundry.com/wp-content/uploads/2020/06/reopencalendar.png
582
804
Meghan Leboff
https://www.infinitelaundry.com/wp-content/uploads/2018/04/small_sticky_logo.png
Meghan Leboff
2020-06-16 19:03:19
2020-06-17 17:17:40
Reopening Plans 🎬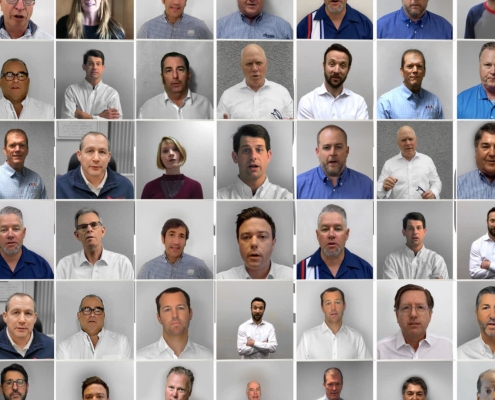 https://www.infinitelaundry.com/wp-content/uploads/2020/04/We-Are-Your-Local-Linen-and-Uniform-Services.jpg
1080
1920
Mitchell Holt
https://www.infinitelaundry.com/wp-content/uploads/2018/04/small_sticky_logo.png
Mitchell Holt
2020-04-29 20:26:05
2020-04-30 13:27:45
We Are Your Local Linen & Uniform Services. 🎬