September 26, 2017
Infinite Laundry's AdWords Change History in Linen and Uniform Accounts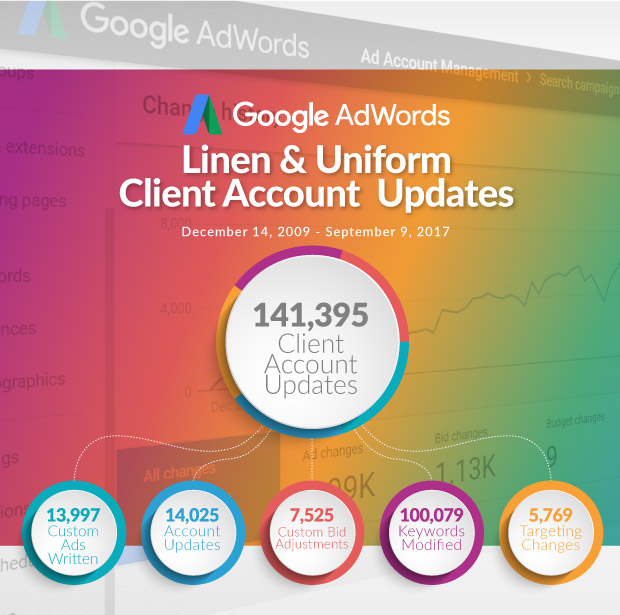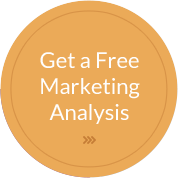 In 2017 Google released a new interface for AdWords, their client-managed advertising platform that accounts for $78,380,000,000 of their close to $90,000,000,000 2016 annual sales.
This was their first overhaul of the system since its launch in 2001. While the program is technically still in "beta" (advertisers for now can still revert to the previous interface), within months it will become the new standard and account managers will be forced to use the new features and design. This is how Google releases everything:
Google sends notice that things are about to change
Advertisers and agencies have the option to upgrade early which often involves learning new systems
The release becomes the new standard and the Google initiative is implemented worldwide in all advertiser accounts
While there have been some bugs in the new beta interface that Google will certainly work out, there are some great new features. Some of these include bid adjustments for household income targeting for search ads, data visualizations for ad scheduling times and by device, a new type of ad extension called "promotions" and advanced bid adjustments (currently specific for phone calls).
There is also one great new reporting feature now available in the Change History for accounts. For specific reporting periods, advertisers can view the number of edits for specific types of changes within accounts. Here are descriptions for the specific types of edits included for the primary change types:
Custom Ads Written – Text Ads, Expanded Text Ads, Banner Ads, Video Ads
Account Updates – Budget Edits, Account List Updates, Campaign Targeting, Uploaded Audience Files, Conversion Tracking
Custom Bid Adjustments – Bid Modifications by Device, Geography, Ad Schedule Times, Demographic and Layered Audiences Including Remarketing Lists
Keywords Modified – Keywords and Negative Keywords Added, Paused, Deleted, Modified Match Type, Final Keywords Destination URLs Updated and Bids Adjusted
Targeting Changes – Targeting Changes to Geographical Regions
We decided to compile totals for the primary categories of edits as a fun exercise. After viewing the results and seeing the volume of changes, we thought it would be cool to assemble in an infographic.
---