July 06, 2021
The Laundry Industry's Guide to Directories and Reviews Management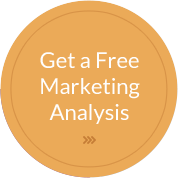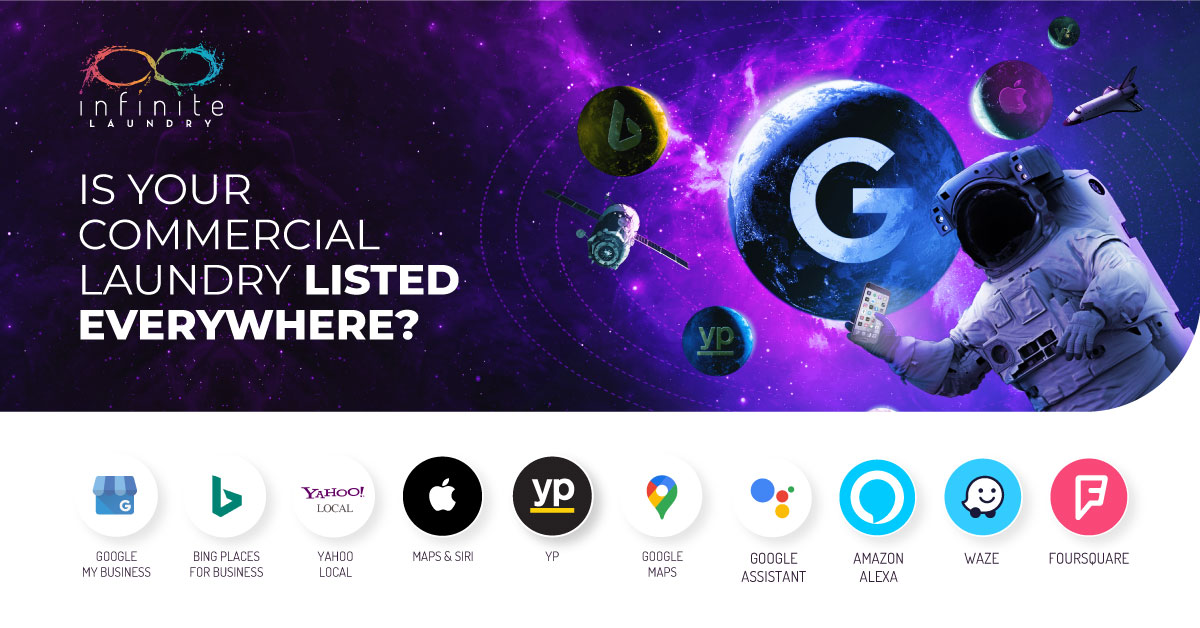 Directories and reviews management probably isn't at the top of your laundry facility's priority list, but it should be.
In laundry, the best way to keep customers is with high-quality laundry and rental service. But what's the best way to get those customers?
Your business's presence in the community (and especially on the internet) significantly impacts how many prospects you can turn into long-term customers.
What Directories and Reviews Management Can Do for Your Laundry Facility
Two main factors influence your business's appearance in the online space: visibility and reputation. Infinite Laundry can help you with both of those things!
Visibility
If someone is searching online for laundry service or uniform rental in your service area, you want your business to appear at the top of the search results. How can you make that happen?
A great way to boost your company's visibility is by becoming a part of Infinite Laundry's directories. There are many benefits to listing your business with us including lead generation, improved SEO to reach more potential customers, social branding, review monitoring, and more. 
We optimize your listing as much as possible by showcasing your business's certifications, displaying your industry affiliations, and integrating your social media platforms. Prospects don't just find you faster, but they have everything they need to know about your company in one, centralized place. 
As a result, your brand no longer comes up last on a long list of search engine results. Your logo, products, website, etc. are displayed at the top. A little visibility goes a long way and Infinite Laundry has you covered.
Reputation
When you want to learn more about a business, what do you do? Odds are, you hop on your computer or cell phone and Google them. When you Google a business, their information pops up and you see, front and center, their reviews.
Reviews play a big role in determining a prospective customer's choice to learn more about a business. A poor review can turn prospects away before you even get the chance to speak with them. For this reason, managing your online reputation isn't just recommended, it's absolutely necessary.
You only have so much control over your reviews. Some people will bring up genuine concerns that you can use to better your business. Others will complain about things that were out of your control to begin with. The best way to manage your reviews across all platforms (GMB, Yelp, etc.) is to keep track of them as they come in. If someone leaves a negative review, it's best to respond to it within 24 hours. That way, the customer feels like their voice is valued. Additionally, other people reading your reviews will see that you care.
When you're running a business, tracking your reviews may be put on the back burner. That's where Infinite Laundry comes in. We'll track your business's reviews on the most popular platforms and notify you when they come in. Therefore, we can address customer concerns quickly without taking you away from your business.
You Don't Have to Do it Alone
Let's be real, directories and reviews management is difficult. Managing your business's online presence is challenging. It can be overwhelming for anyone, but there's good news. You don't have to embark on this mission alone!
Infinite Laundry understands the obstacles that linen and uniform businesses face. We've designed our services specifically to face these obstacles head-on and overcome them. Our directory and review management programs will do the optimizing and monitoring for you, so you can focus on what matters most – your business and your customers.
Contact Infinite Laundry Today
Let's work together and fast-track your business to success! For more information on our services, contact us today at (888) 557-0262. We'll take your business to infinity, and beyond.
---