March 22, 2015
Infinite Laundry Continues Expansion Of Directories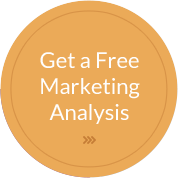 Anyone at the CSC Convention in Las Vegas last week may have noticed our booth, or perhaps our great tasting mints floating around. Throughout the show we had a great time connecting with new people and promoting the many marketing tools we offer to businesses in the linen and uniforms service industry.  We are excited to  formally introduce four new additions to Infinite Laundry and welcome them to the program.
General Linen & Uniform Service has over 70 years of experience with linen and uniform services.  They are committed to providing high quality linen service to businesses in the northeastern United States. Visit http://www.generallinen.com/ to find additional details about this tremendous company.
Topper Linen & Uniform Service has serviced the Toronto and Southern Ontario Area of Canada for over 50 years.  Their reputation has been built around quality and reliable service and maintaining a strong working relationship with each of their customers.  Their website http://www.topperlinen.com/ is a great place to discover more about Topper Linen & Uniform Service.
KMD Linen Service is a locally owned and operated linen service company serving the St. Louis area.  The company was founded in 1943 and has been providing exceptional service ever since.  To learn more about KMD Linen Service visit their website http://www.kmdlinen.com/.
Nevada Linen began serving the Las Vegas area in 1986 and hasn't looked back since.  From humble beginning it has built its reputation in the area as a high quality linen service provider with strong ethics and high service standards.  Visit http://www.nevadalinen.com/company/ website to see their approach to quality service.
Each company is now listed on both directories; LinenServices.com and UniformServices.com as well as in our mobile application.  If you are interested joining the Infinite Laundry suite of marketing tools and receiving qualified leads from businesses in your area looking for linen and uniform service call 888-557-0262 today.
---