August 07, 2015
Healthcare Industry, Public Believe Commercially Laundered Textiles are More Hygienic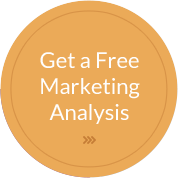 Two national surveys recently completed by opinion and research firm Fabrizio Ward found an overwhelming segment of both the public and healthcare decision makers agree professional textile services for lab coats, scrubs, gowns and other garments are cleaner and more hygienic. The surveys were commissioned by TRSA, the leading global textile services trade association headquartered in Alexandria, Va.
By reaching out to both textile service decision makers and consumers nationally, the survey found within the healthcare industry:
82 percent of healthcare company decision makers feel rented lab coats, gowns, scrubs and uniforms are more hygienic.
83 percent of consumers say a professional launderer provides a cleaner lab coat vs. workers cleaning those coats themselves
68 percent of consumers are concerned when seeing medical professionals wearing scrubs outside of a medical facility.
Two thirds of hospitals have a problem with linen loss.
"This survey data is telling us there are universal concerns about hygienic lab coats and other healthcare garments," explained Joseph Ricci, president and CEO of TRSA. "The industry and the public agree professional textile services providers offer cleaner, more hygienic hospital garments. And since seeing those garments outside a healthcare facility is a concern for the public, partnering with a reputable commercial laundry can significantly address these concerns."
In addition, Fabrizio Ward found two thirds of hospitals struggle with linen loss issues. This is consistent with previous research conducted by TRSA, which found linen loss typically costs the healthcare industry more than $840 million per year.
The complete surveys are available for download at www.trsa.org/research
The two surveys were completed between Feb. 24 and March 9, 2015 by Fort Lauderdale-based Fabrizio Ward. The business-to-business survey was conducted across the healthcare, hospitality, food and beverage and industrial sectors. Consumers were asked for their views on textile-related issues with healthcare, hospitality and food and beverage businesses.
ABOUT TRSA
TRSA (www.trsa.org) represents the $16 billion textiles services industry which employs 200,000+ people at 1,500+ facilities nationwide by advocating for fair regulatory and legislative policy affecting the textile services industry and promoting the environmental benefits of reusable textiles. TRSA increases productivity, sustainability, safety and professionalism through education, certification, research, benchmarking and information-sharing. Most Americans benefit at least once per week from the cleanliness and safety of laundered, reusable linens, uniforms, towels, mats and other products provided to the service, industrial/manufacturing, hospitality, restaurant and healthcare sectors. TRSA quantifies our industry's commitment to cleanliness and sustainability through its Clean Green and Hygienically Clean Certification programs.
ABOUT FABRIZIO WARD
Fabrizio Ward (www.fabrizioward.com) is an opinion research and consulting firm focused on supporting successful communications. Our job is to help organizations meet their business objectives by providing research-based insights that bring clarity to a situation and provide recommendations to guide decision making.
Our clients have varied objectives, from surviving crises, managing issues, influencing public policy, enhancing reputations, seeking competitive advantage. But their common thread is the desire to have the most effective communication plan possible. One that targets the right audiences, strikes the right tone, avoids unwinnable battles, delivers the most compelling messages and achieves the objective.
The firm's partners have conducted research on behalf of a host of trade associations dealing with a wide variety of objectives and purposes. Some of the more recent experience with associations includes: National Retail Federation, National Auto Dealers Association, America's Natural Gas Alliance, and Global Automakers Association.
Media Contact: Rod Hughes
(610) 559-7585 Ext. 19
---