August 07, 2015
Expanded Statement Regarding Proposed New York City Legislation on Commercial Laundries and "Clean NYC" Report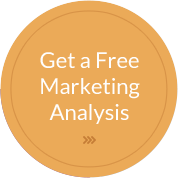 In a statement on May 14, 2015, TRSA stated that legislation being advanced by New York Councilman Ritchie Torres (District 15) to license commercial laundries ignores existing safety standards, a strong record of health and safety within the commercial laundry industry and puts an unnecessary burden on the commercial laundries serving New York City.
Today, we are expanding that statement by examining the factually flawed report – based largely on decades-old data and a fundamental misreading of several studies – on which the proposed legislation is based: "Irresponsible Industrial Laundries: A Major Public Health Threat." The report was authored by Torres and an organization called Clean NYC.
Specifically, this report:
Is based on isolated and outdated anecdotal events, not statistical data or trends.
Ignores existing safety standards in the industry, as well as a strong record of health and safety within the commercial laundry industry.
Ignores that laundries currently must follow regulations from several governmental agencies (DOL, DOT, OSHA, EEOC, EPA, etc.) and file the same reports required of every other industry. Each of these regulatory agencies has methods for reporting and investigating violations.
The report is based on 20 sourced "footnotes," but not one suggests laundries pose a public health threat; in fact, many of these citations are from reports that clearly state there is no health threat. The most relevant footnotes include:
Footnote 2: A report from Slovenia, which discusses the possibility of contamination, but concludes: "It is obvious that the various existing control measures for hospital laundry are effective in reducing the risk of disease transmission to patients and staff."
Footnote 3: London report more than 20 years old that characterizes threats as ""
Footnote 5: A report from the CDC that states: "Although soiled linen may harbor large numbers of pathogenic microorganisms, the risk of actual disease transmission from soiled linen is negligible. Rather than rigid rules and regulations, common-sense hygienic practices for processing and storage of linen are recommended."
Footnote 6: The same London report as #3.
Footnote 7: The same Slovenia report from #2.
Footnote 8: A special report from Infection Control Today confirming CDC conclusions on laundry safety.
Footnote 9: Based on the 2009 New Orleans case, where infection resulted from improper storage of linens at a hospital, not laundry facilities. It also stated: "Infections attributed to contact with clean healthcare linens are extremely rare when compared to the billions of pounds of healthcare laundry processed annually in the US."
Footnote 12: Although the latest copyright is 2008, this is actually a survey using 25-year-old data (1990 and 1992) on Hepatitis B infections from sharps. The report also states that the majority of the risk is for healthcare workers, not laundry workers.
Footnote 14: Brennan Center report that inappropriately confuses industrial laundries with Coin-ops and Dry Cleaners. Its basic premise is that without a union, the workers will be mistreated; however it states: "About 70-80% of industrial laundry plants in the New York City area are unionized.  There is virtually no union density in the other industry segments."
Footnote 16: This is a shuttle fatality from 2011. While this is a terrible incident, it involves a workplace accident, not "A Major Public Health Threat" to the general NYC population. Commercial laundries rank very high in OSHA safety improvement.
Footnote 19: A consumer protection law mostly in regards to laundromats.
Footnote 20: This appears to be the Clean NYC bill proposed by Mr. Torres.
It should also be noted that TRSA, a leading trade association for the textile services industry, publishes an Annual Safety Survey that clearly shows improved health and safety standards among its members. With more than 200,000 employees in the U.S. commercial laundry industry, the Clean NYC Report cites an employee injury rate of 3.5 percent. Of those injuries, less than 0.45 percent were considered of consequence. The legislation proposed by Torres is redundant, duplicating federal and state OSHA standards and inspection protocols. It only serves to add an unnecessary tax on small businesses and employers.
The commercial laundry industry is a 100-year-old industry that has continued to adapt to meet the needs and standards of the time. As a leader in this industry, TRSA has worked in partnership with local, state and federal authorities to improve the industry's standards and practices for the benefit of its members, their employees and their employees' customers. We will continue to do so and urge legislators to take a measured and practical approach that benefits consumers as well as the small business employers that constitute our industry.
-Joseph Ricci, TRSA President & CEO
For more information or to schedule an interview, please contact:
Rod Hughes, media contact for TRSA, (610) 559-7585 ext. 19 or [email protected]
---