May 27, 2016
Off Site SEO & Digital Strategy for Commercial Laundries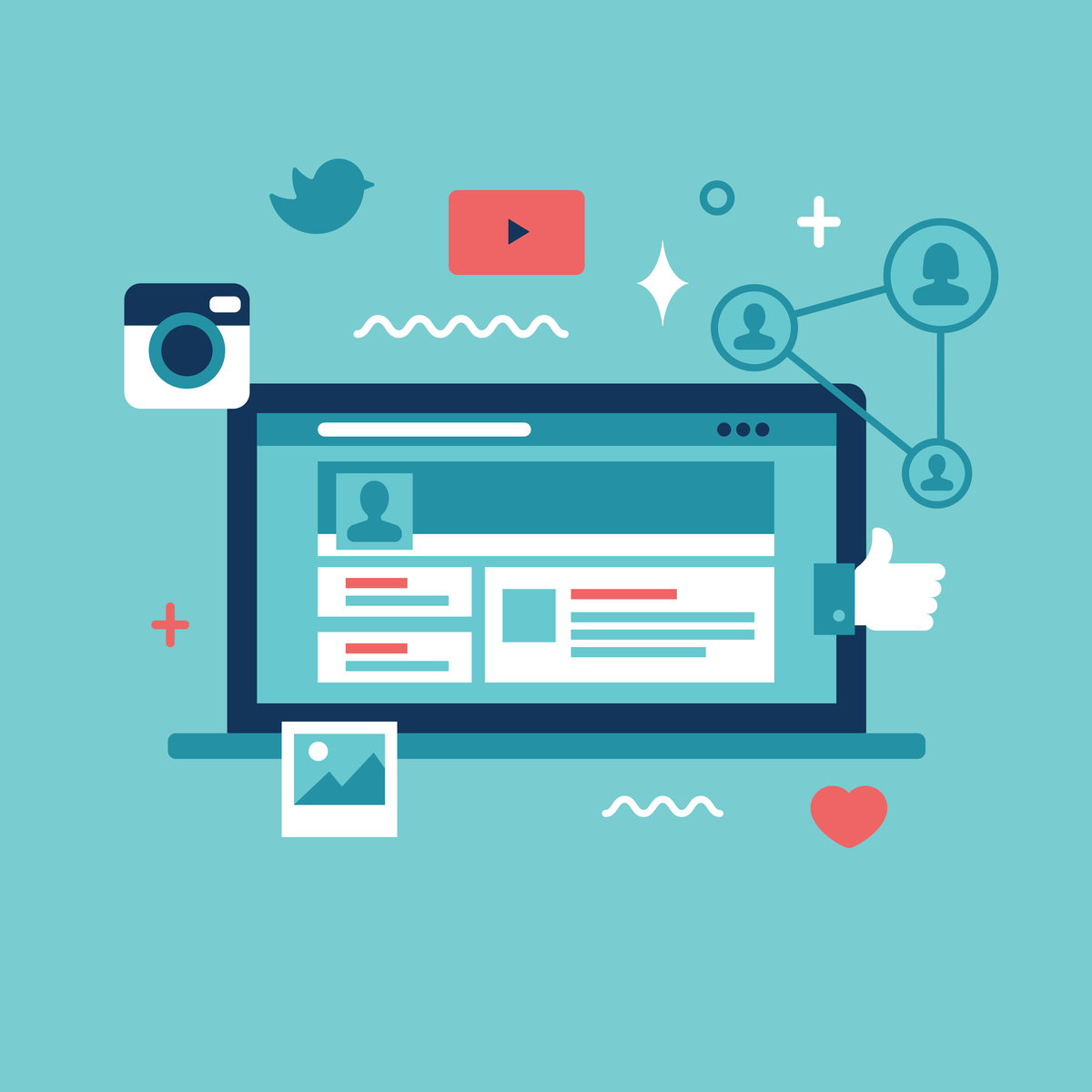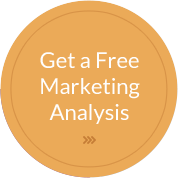 What is SEO?
In 2016, what is SEO or Search Engine Optimization?  The term and practices look completely different since Google's IPO in August 2004, but SEO broadly is a strategy that focuses on improving a company's visibility in organic search results online.  
Organic being the non-paid search result links on the Search Engine Results Page (or SERP).  Here are the top search engines in North America along with their market share according to comScore's 2015 data.  Bing & Yahoo now represent almost 1/3 of the search traffic in North America and their volume justifies significant attention in addition to "G".  As the founders of Google now say "G is for Google".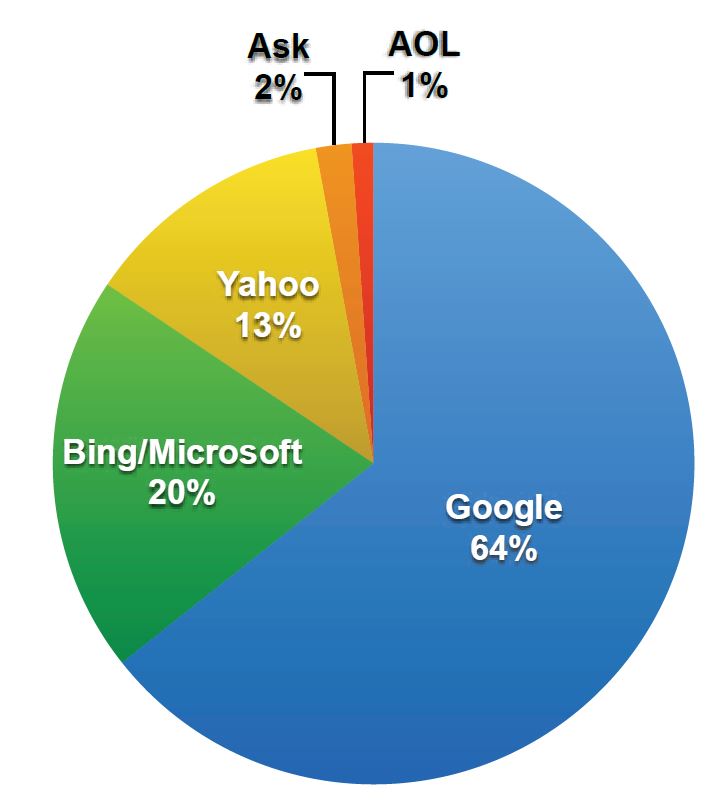 How SEO Has Changed
The goal is to show up when someone searches online for something like "Linen and Uniform Rental Companies".  You'll notice like is underlined – more to follow on that.  It may seem like a simple goal, but search engines have sophisticated algorithms that determine how your website ranks in their search results and sophisticated human-like pattern detection aimed at marketers who try to overly manipulate their positions.  It used to be easy, 3 directory advertising categories with yellow pages, one monthly payment and that generally translated to an average to good ROI.  Today there are like 10's of thousands of different ways users search for companies in our industry.  "Uniform Rental and Linen Companies" will deliver a completely different set of search results compared to the aforementioned query.
One of the biggest SEO updates in recent years is the importance of local business locations and directory listings.  There are simple steps you can take to improve your local search signals and directory performance (considered off-site SEO factors).  These will have a tremendous impact on your company's website SEO, as well as increase your locations' visibility across the internet, grow sales and improve your bottom line.
In the past SEO was simple, put the keywords in your website's content, add some simple meta tags to the code and your website would magically show when people searched for those words.  Over time companies have dedicated more resources to this process increasing marketing competition.  On the publisher side, search engines grew smarter and updated their algorithm to improve their user experience while penalizing "black hat" web optimizers.  Part of these changes included analyzing how businesses and their locations appeared on local sites and directories such as Yelp, Yellow Pages, Yahoo local, etc.  The search engines began increasingly delivering these local pages in their results so as people search they can easily see reviews and make a decision on which local business to contact.  All of the major search engines also have their own directories which they prominently display, including Google My Business (formerly Google Plus, Google Places & Google Local), Bing Places and Yahoo Local.
How To Use SEO To Benefit Your Company
This switch has been great for users except for one thing, the information on the local directories is almost always incomplete and usually inaccurate.  The online directory companies do not go to each business individually to ask for their information.  Instead, they "scrape" the web and pull what is publically available and then publish it to their own websites.  This does not guarantee that anything is accurate thus creating a huge problem for the businesses.  Imagine being a restaurant owner in New York and you are looking for a new linen service.  You go online and type in "restaurant linen services in New York" and see multiple options to choose from.  You click on a link for Yellow Pages and select a linen company that looks reputable, however when you try to call the company the phone number does not connect to anyone.  This is not only frustrating but also makes them believe the linen service company they attempted to call is untrustworthy.  The first thing you need to do is see how you appear across these directories. You could search individually for each local directory online to see if your information is correct but that would take hours. Thankfully there is a free tool online to examine how your business appears across the webs top local directories. Simply go to www.infinitelaundry.com/free-scanner and fill out the form to see how your company appears online. Some companies will be accurate and up to date, however, there are others that will have incorrect information which is costing them real sales.  If your information is not up to date, then you are losing potential customers.  
Once you know that your information is up to date and accurate you can move on to the second step which is having the best local SEO possible. The second step involves consistently sending strong positive social and directory signals to the search engines.  This is done by providing updated information to the local online directories, regularly posting to the major social media channels (Facebook, Twitter, and LinkedIn), and generating positive reviews. Providing updated information to the local directories includes things like checking that your information is still up to date, displaying employee bios, and posting pictures roughly once a month.  For social media, you should be posting fresh content at least once a week.  Your social media posts should not be sales oriented 100% of the time. Instead, post things that your followers will be interested in such as great vacation spots or a better way to run a restaurant kitchen and only occasionally post about your business. Third and probably most importantly, you need to generate positive reviews for your business.  By executing each of these three things correctly you will show the search engines that you are an active company that has very happy customers. Once the search engines see this they are more inclined to show your business to people searching online because they know you are a reputable business.
Now that you understand how local SEO works you may be wondering how to correctly implement this strategy for your business.  First, you have to consider if you have the resources within your company to devote an employee to keeping up with your local and social appearance.  Depending on how many errors you have it can take up to 20 hours to fix and update your listings in the local online directories.  After everything is fixed it will require roughly 10-15 hours per month to keep everything updated.  If possible it is best to have an employee handle this because they will understand your business and be able to post great content as events happen within your company.  If you do not have the time to devote an employee to handle this task, then you should consider hiring an outside agency to assist you with this.  For significantly less per month then paying an employee an agency will be able to correct your listings, keep them updated, post to your social media, and help monitor your online reviews and digital reputation.  There are tens of thousands of agencies across the United States so it can be difficult to find the right one to partner with.   When you are searching for an agency the main things to look for are if they understand your industry and if they have a strong portfolio of successful clients.  In the end, local directory SEO is only going to grow in importance so you should act sooner than later.
This article was written by Mitchell Holt and was published in the CSC Network News.
---