August 14, 2018
Infinite Laundry Launches Extensive Directory Update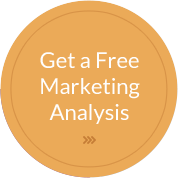 We're excited to announce that we're updating our in-house directories! The new interface is more responsive and user-friendly than ever.
We've updated the design, increased the load time, and provided a way for prospects to connect directly with linen and uniform services to get a free quote! Our new sites will be optimized to appear even higher on searches, resulting in more traffic that we can direct to your laundry service company. If you aren't listed on our directories, reach out to us today and read on to learn more about our directory services!
Our Directory Services
We know – directories don't exactly sound exciting. But having the right information about your company listed on Google, Yelp, and other major online directories makes a huge difference.
Think about it – if a business owner or manager searches online for a linen or uniform service company in their area, finds a phone number online and calls it only to find out that it's the wrong number, you've just lost a potential customer.
That's why we offer you services that help you to curate all of the information about your company that can be found online – from reviews to our in-house directories. That's al
Here are the components of our directory services!
Listings
Before we manage your online presence, we'll make sure that you have one. We can get your company listed on over 50 local directories, including Google +, Bing, Yelp and Yahoo! That way, no matter where your customers are searching, they can find you.
Updates
If your company's information changes, it's no big deal. We can update all of your information simultaneously across the web. Whether you're adding a new location, changing your email address or even changing your name, we'll keep everything in sync so the latest information is available online to customers and prospects.
In-House Directories
With our directory services, you can get listed in our in-house directories http://www.uniformservices.com and http://www.linenservices.com. These websites rank organically in online searches, making it easy for business owners to find and contact you.
Reviews
Reviews can have a huge impact on your business – they can make or break whether someone reaches out to you for service. So, it's important to know what people are saying about you online. We help you manage your online reviews by notifying you in real time whenever someone posts a review of your business online, whether it's negative or positive.
Your company needs to be in the right place at the right time.
We can help you get there! Contact us today to learn more about our directory services. We can help you monitor and manage your online presence.
---