June 26, 2018
Explore Our Office Laundry Decor!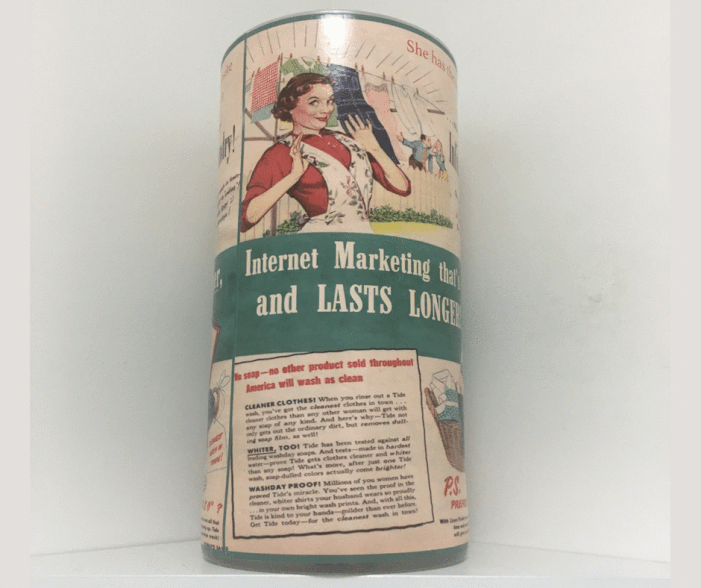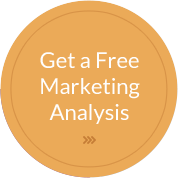 While our office doesn't contain any washers or dryers, we've added a few special pieces throughout the years so that everyone that walks through our doors knows that we work in the laundry industry.
And, since we work with many clients that don't ever get the chance to visit us, we wanted to invite you to the office and show off some of the features that we're most proud of.
Check out our laundry decor!
Clothes iron light fixtures
We have two of these custom clothes iron light fixtures, created by our friends at Moonshine Lamp!

Custom candle holder
This candle holder is based on an old Tide ad! You can view the original ad here.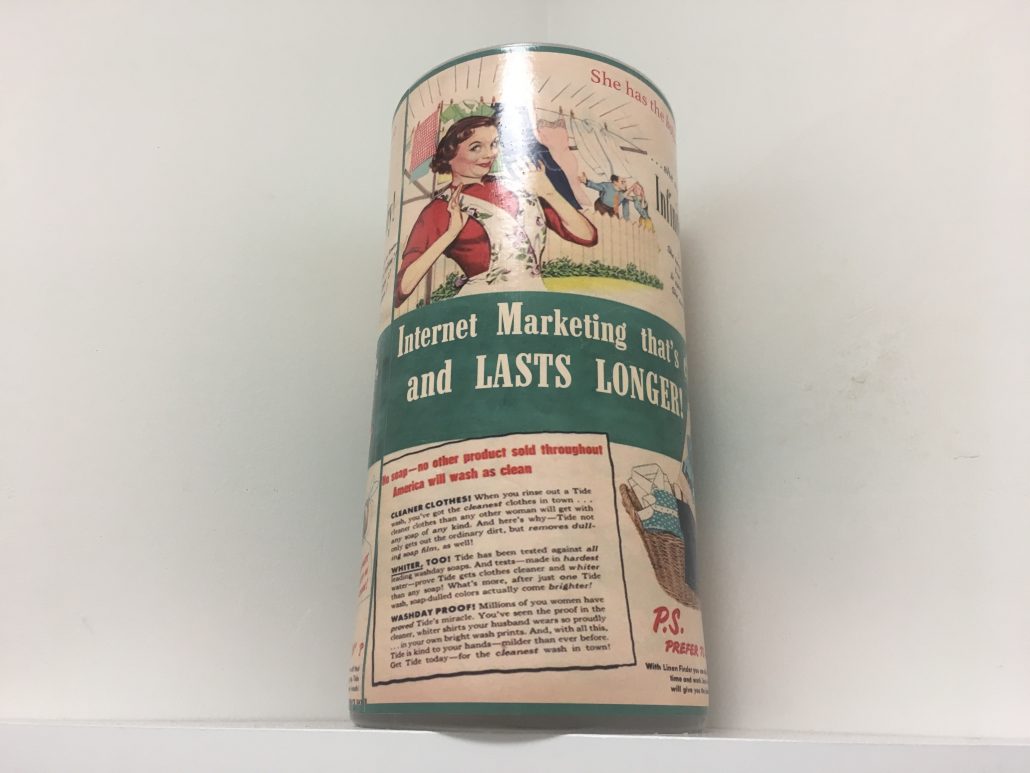 Restroom hand towels
At Infinite Laundry, we practice what we preach, which is why we make use of real linens in our office bathroom!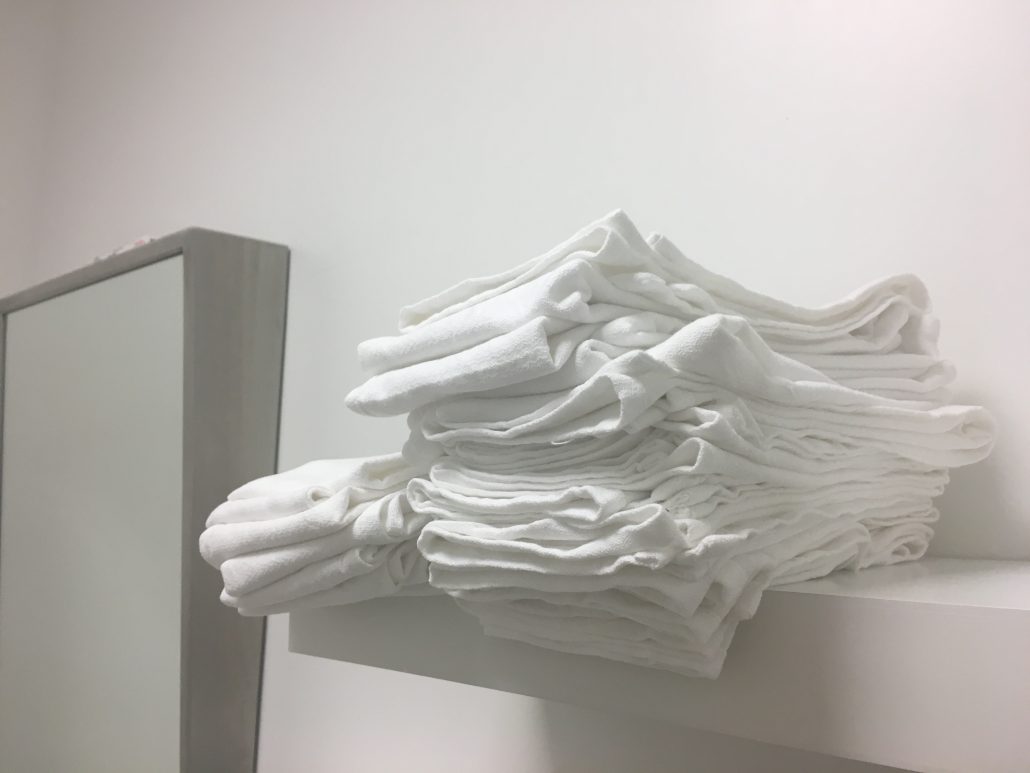 Front desk clothesline light fixture
The awesome light fixture above our front desk is also by Moonshine Lamp! Also, check out the awesome wall design by our in-house designer Ryan Young.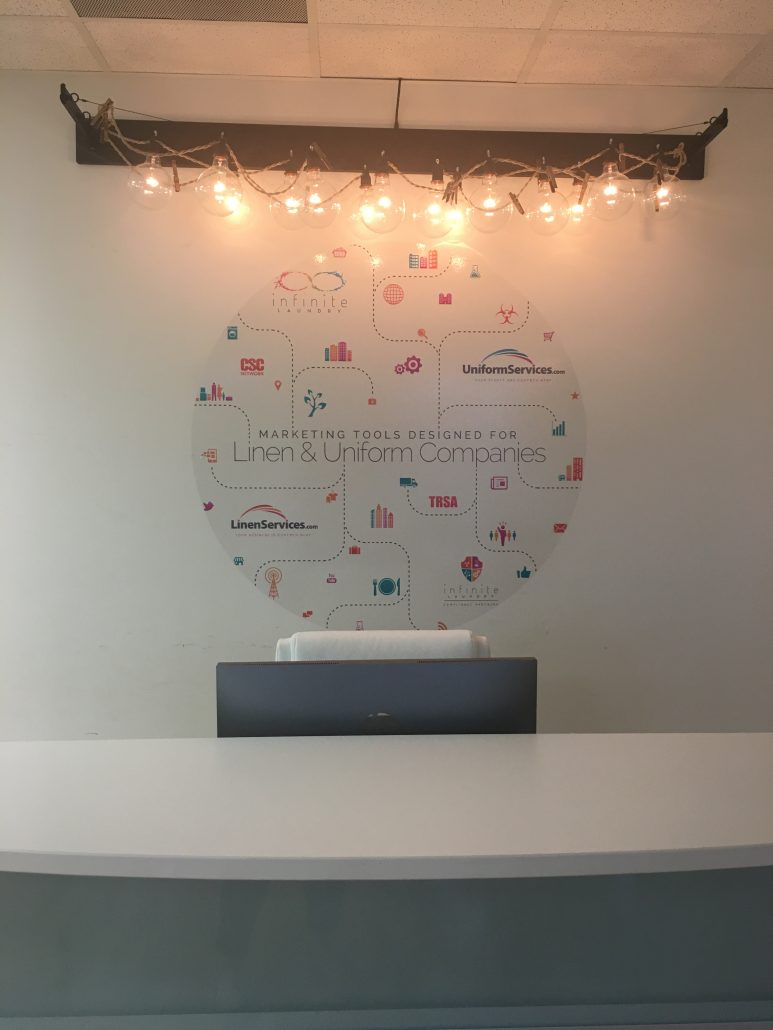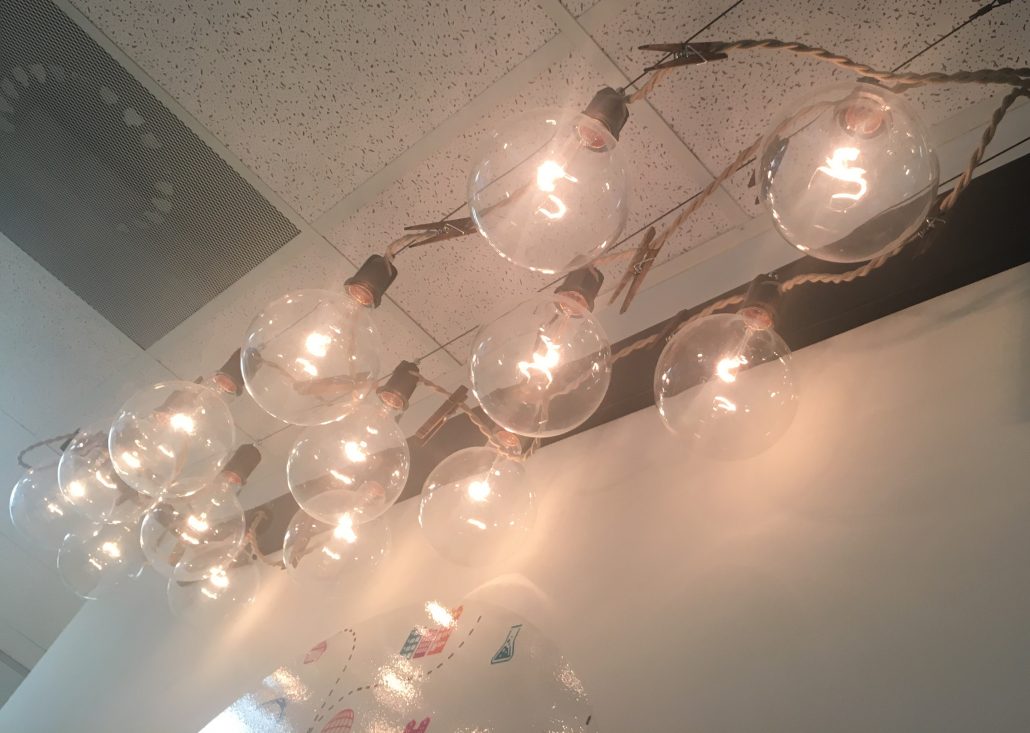 History of laundry marketing poster
From the invention of the washing machine to the start of Infinite Laundry, this poster runs through the history of laundry marketing.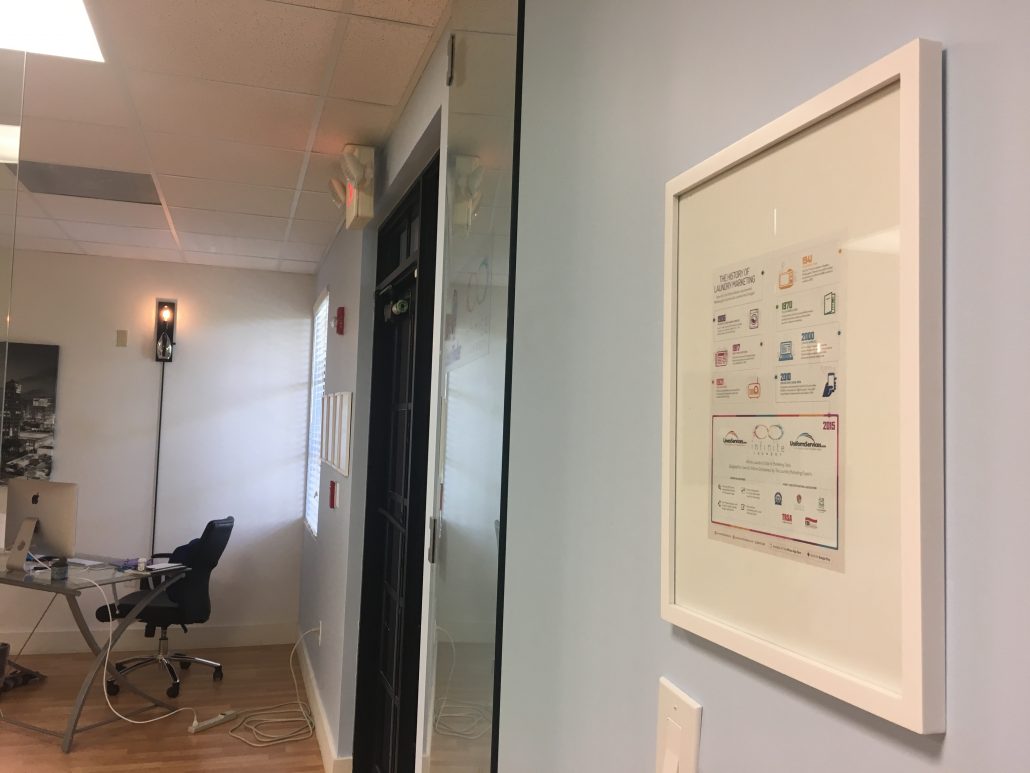 It's more than just laundry decor.
We are the only marketing agency that works exclusively in the linen and uniform service industry, and our love for and knowledge of the industry runs through everything that we do. Contact us today to learn more about our services!
Additionally, if you have any interesting or creative laundry decor, we'd love to see it! Email us some pictures at [email protected].
---