August 07, 2015
Restaurant Table Linens Help Boost Customer Opinions & Checks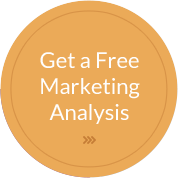 Two national surveys recently completed by opinion and research firm Fabrizio Ward found a majority of consumers prefer dining in restaurants with tablecloths. The surveys also found expectations of the quality of service and a customer's willingness to pay more both increase due to the presence of tablecloths in a restaurant. The surveys were commissioned by TRSA, the leading global textile services trade association headquartered in Alexandria, Va.
Key findings for the food and beverage industry included:
57 percent of consumers prefer eating at tables with tablecloths.

Of those, 67 percent earn more than $80k annually.
Of the 43 percent who don't prefer tablecloths, nearly half are under 35 years old.

When restaurants use tablecloths, the survey found:

62 percent of consumers expect a higher level of service.
60 percent expect higher quality food.
55 percent believe the restaurant pays more attention to details.

55 percent of survey respondents are willing to pay more at a restaurant that uses tablecloths and linens.
"For many restaurants, tablecloths and other linens are plausible but are sometimes seen as an unnecessary expense. However, what these findings demonstrate is tablecloths can boost consumer perceptions, expectations and even the check," explained Joseph Ricci, president and CEO of TRSA. "It's a reasonable investment to improve both the stature of the establishment as well as the bottom line."
In addition, 88 percent of food and beverage companies that were surveyed agreed renting reusable textiles (i.e., tablecloths, napkins, uniforms, etc.) save restaurants time and money.
The complete surveys are available for download at www.trsa.org/research
The two surveys were completed between Feb. 24 and March 9, 2015 by Fort Lauderdale-based Fabrizio Ward. The business-to-business survey was conducted across the healthcare, hospitality, food and beverage and industrial sectors. Consumers were asked for their views on textile-related issues with healthcare, hospitality and food and beverage businesses.
ABOUT TRSA
TRSA (www.trsa.org) represents the $16 billion textiles services industry which employs 200,000+ people at 1,500+ facilities nationwide by advocating for fair regulatory and legislative policy affecting the textile services industry and promoting the environmental benefits of reusable textiles. TRSA increases productivity, sustainability, safety and professionalism through education, certification, research, benchmarking and information-sharing. Most Americans benefit at least once per week from the cleanliness and safety of laundered, reusable linens, uniforms, towels, mats and other products provided to the service, industrial/manufacturing, hospitality, restaurant and healthcare sectors. TRSA quantifies our industry's commitment to cleanliness and sustainability through its Clean Green and Hygienically Clean Certification programs.
ABOUT FABRIZIO WARD
Fabrizio Ward (www.fabrizioward.com) is an opinion research and consulting firm focused on supporting successful communications. Our job is to help organizations meet their business objectives by providing research-based insights that bring clarity to a situation and provide recommendations to guide decision making.
Our clients have varied objectives, from surviving crises, managing issues, influencing public policy, enhancing reputations, seeking competitive advantage. But their common thread is the desire to have the most effective communication plan possible. One that targets the right audiences, strikes the right tone, avoids unwinnable battles, delivers the most compelling messages and achieves the objective.
The firm's partners have conducted research on behalf of a host of trade associations dealing with a wide variety of objectives and purposes. Some of the more recent experience with associations includes: National Retail Federation, National Auto Dealers Association, America's Natural Gas Alliance, and Global Automakers Association.
Media Contact: Rod Hughes
(610) 559-7585 Ext. 19
---