October 05, 2018
Start the Presses! The 5 Types of Print and Paper Marketing Materials that You Need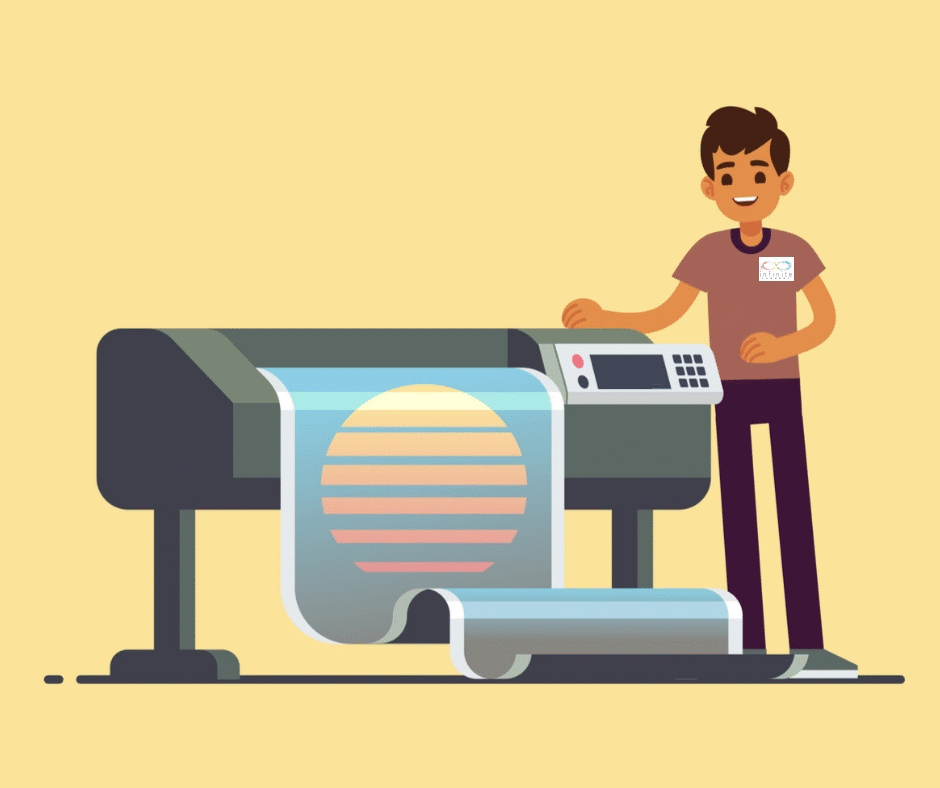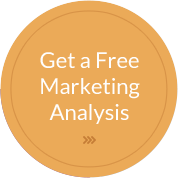 Even though smartphones, computers and tablets have made marketing easier and faster, there's still something about holding a brochure or business card in your hand that technology will never replace. You need paper products. And we're not talking about toilet paper.
According to a survey by FedEx, 9 out of 10 consumers agree that there will always be a need for print. If your linen and uniform customers haven't ruled out print, then why should you? A thorough marketing strategy utilizes all available channels, from online advertisements to paper catalogs.
Here are a few types of paper marketing materials that your linen and uniform service company should be using:
1. Professional business cards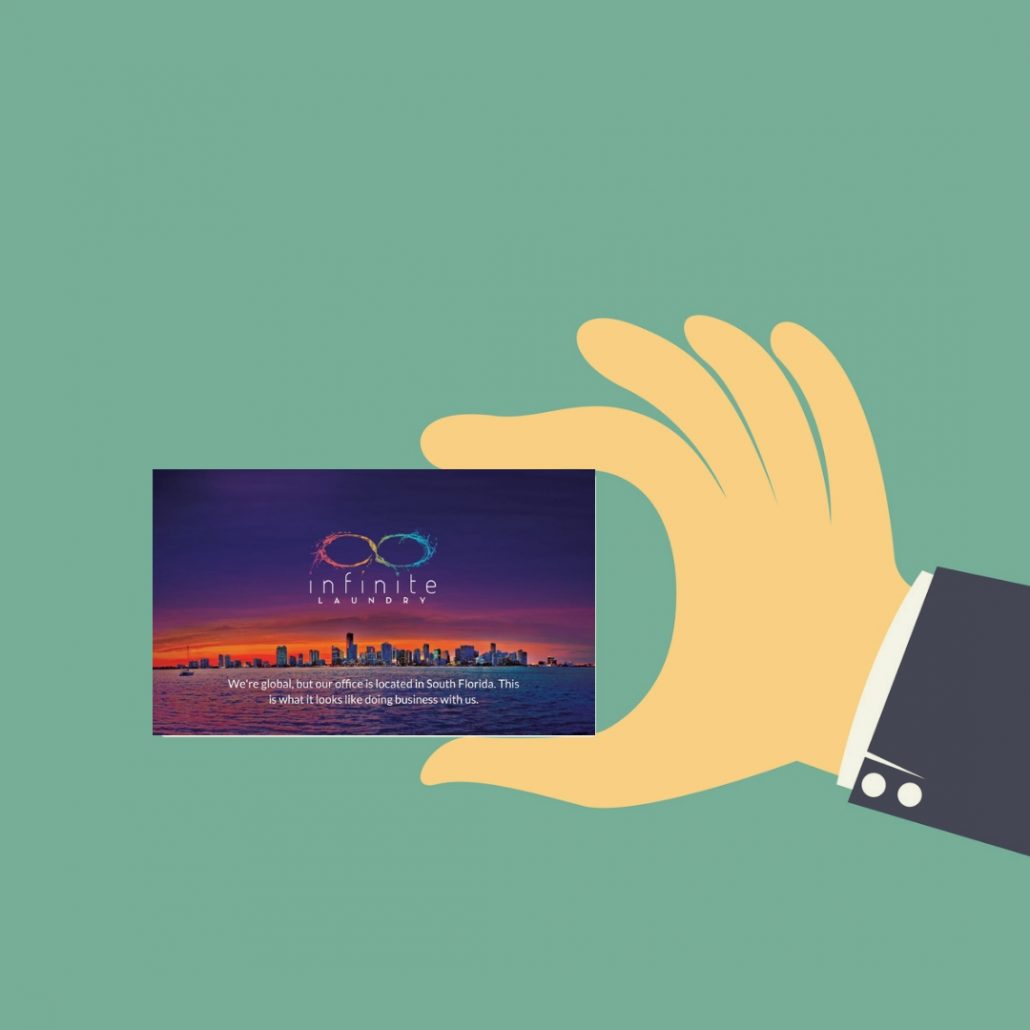 A business card is often the first exposure to your brand that a potential client has – so it needs to look great while also selling your services. All of your office staff and route representatives should have business cards on hand at all times so that they can connect with prospects wherever they go. Scribbling down your contact information last-minute on the nearest scrap of paper to give to a potential lead is never a good look.
2. Catalogs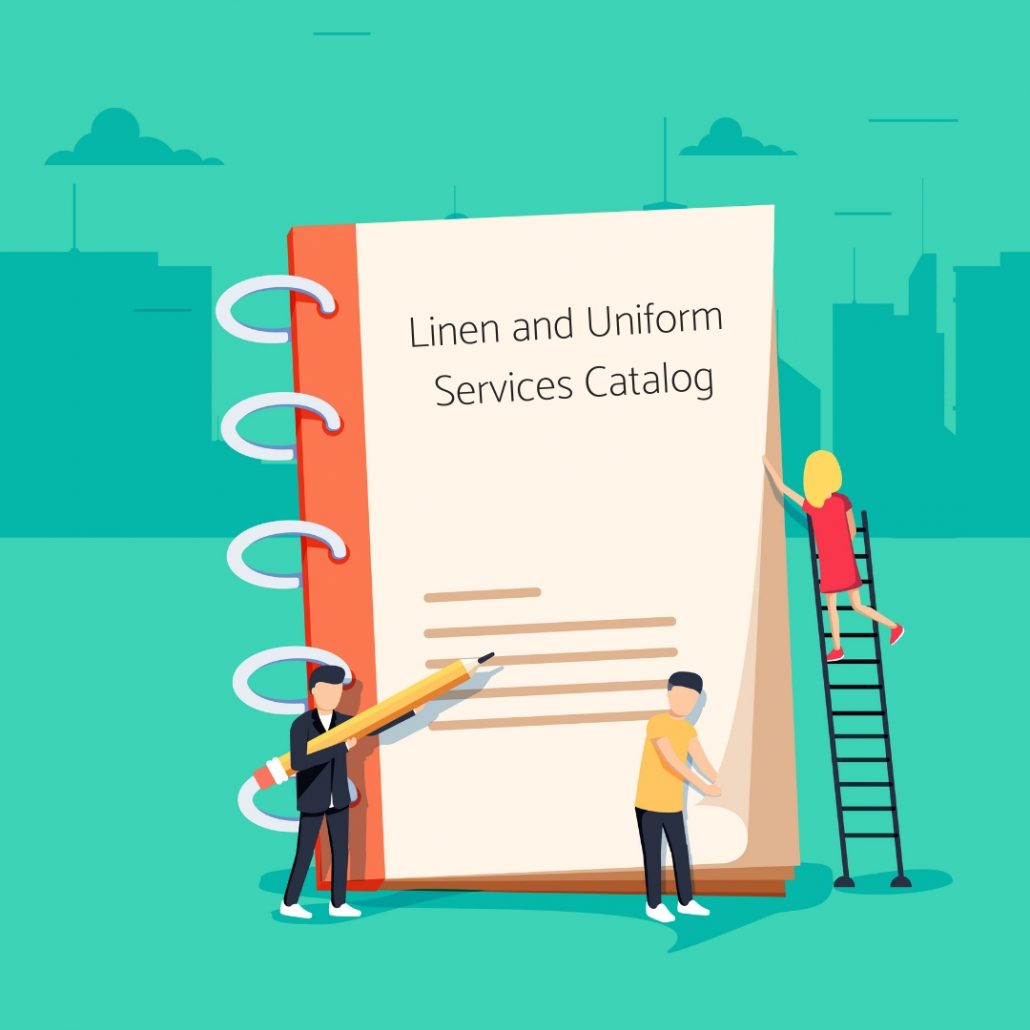 While of course you should have all of your products and services listed on your website, when it comes to in-person meetings with prospective clients, there's nothing like having a glossy, well-designed catalog on-hand. Catalogs give you the opportunity to present your products and services in the best light possible, coupled with your company's branding and design.
Since your products and services may change, it's best to redesign catalogs at least once each year to reflect your current offerings as well as to refresh your brand look.
3. Brochures and flyers (leave-behinds)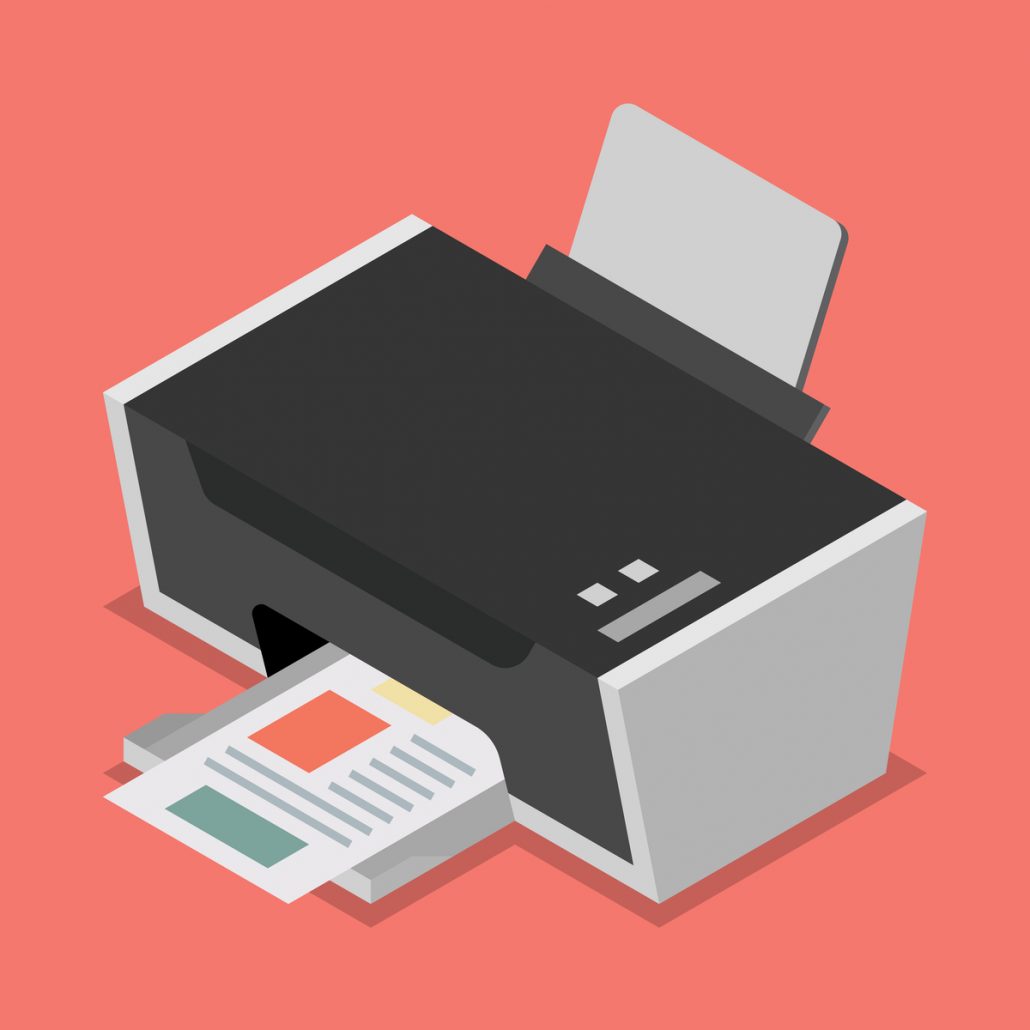 Brochures and flyers are a huge category of print marketing materials that you can use in a variety of different ways. They're a great way to provide information on specific services or products, educate your customers, promote special events and sales, and more. For example, you can provide a brochure that explains your medical locker program, shows your customers how your laundry service is more environmentally friendly than an on-premise operation, or provide details about your annual fall outerwear special.
The possibilities are endless. Brochures and flyers are great leave-behind material for your route representatives, helping them to upsell additional services or products, as well as a useful tool for your salesmen.
4. Presentation folders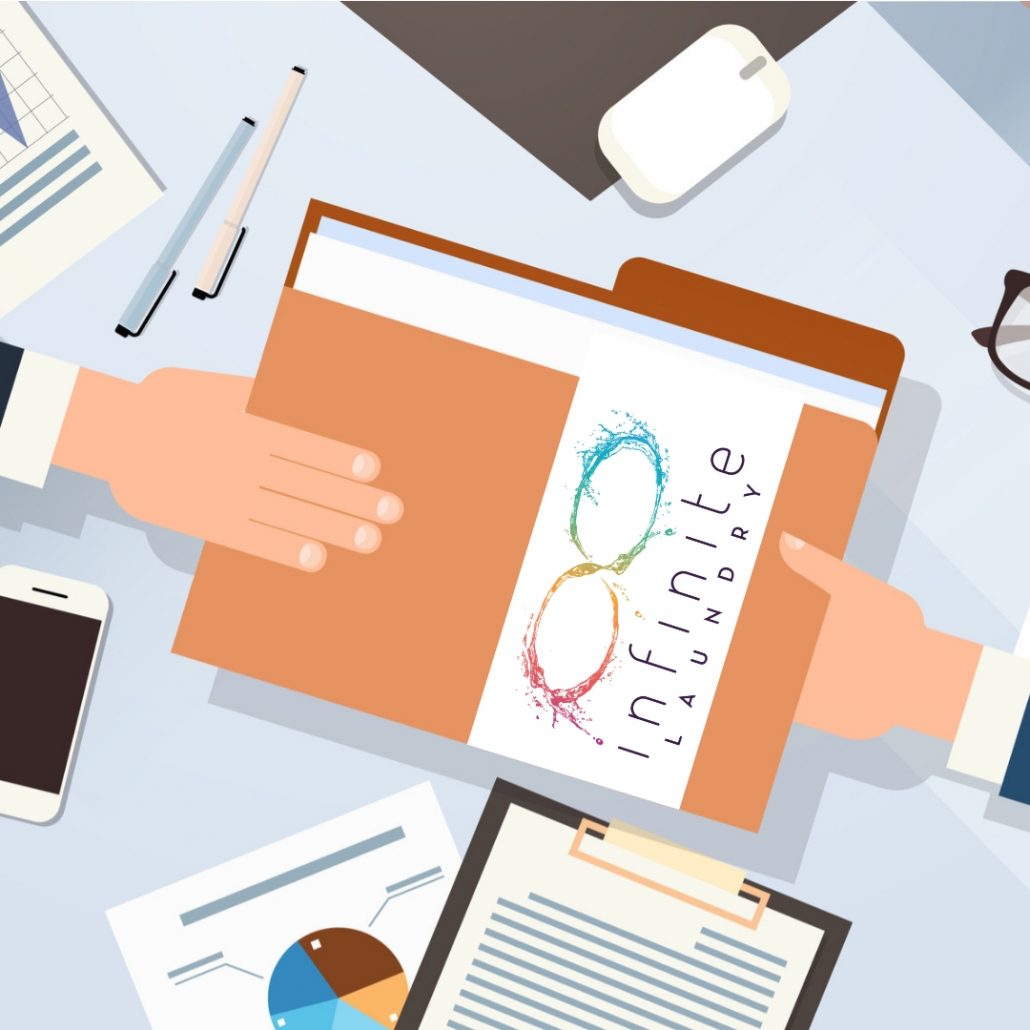 A well-designed presentation folder is both practical and a great marketing tool. You can give your potential clients a place to hold all of your brochures, flyers and catalogs while also ensuring that your company doesn't get lost in a cluttered desk with a personalized folder that stands out among the rest.
5. Birthday and thank-you cards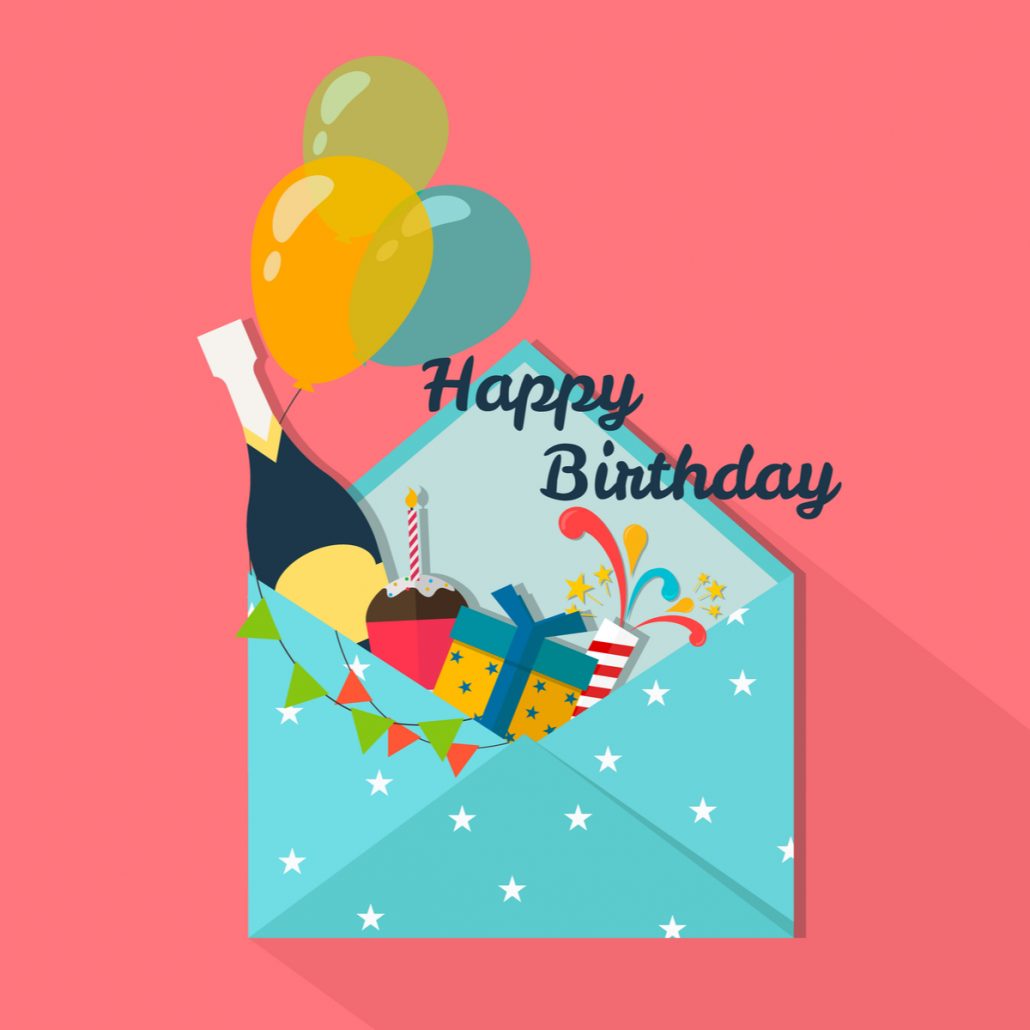 There's nothing quite like getting a card in the mail, is there? Birthday cards and thank-you cards are always welcome. They're an easy way to brighten up a customer's day and remind them how great your business is without feeling like an overt advertisement.
Let's get to work.
Are you missing some print and paper marketing materials from this list? We can help you get them with fresh designs from the only company that works exclusively in the linen and uniform industry: Infinite Laundry.
Contact us today to get started or click here to learn more about our brand design and development services!
---