April 01, 2016
Viagra is a Cost Effective Alternative to Starching Crisp Linen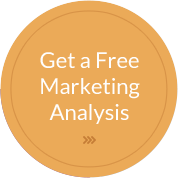 Munich, Germany – March 31, 2016
For years the popular male enhancement drug has been an agent for additional uses.  It has been found to help with reduce jet-lag, increase athletic performance and more.
In Linen and Uniform news however, this little blue pill's components are a promising cost effective solution to the high costs of starch.  Specifically, Viagra is significantly more affordable to use in the finishing process than starch – which is extremely expensive for commercial laundries.  Chemical Engineers in Germany have discovered that the binary components in Viagra are the perfect agent to provide a firming effect for linen and uniforms while also reducing the heat necessary to iron goods.
Mrs. Emilia Adolphson of Doktor Uniform, a national healthcare operator based in Düsseldorf, said of the the new Viagra based chemical solution, "company shirts have never been crisper based on the trials we've run in our facility – we are excited at the possibility of reducing our starch costs by as much as 70%".
Other industries are also seeing the benefit of the chemical breakthrough.  Albert Eisenstaedt, owner of Allianz Linen Supply whose company provides restaurant linen to customers in Frankfurt agrees with cost reductions through the use of Viagra compound.  He is also now able to increase the quality of his table linen delivered to over 850 customers weekly.  "Who knew that many of my quality and cost issues could be solved with Viagra," says Albert.
Marilyn Perez, Marketing Director for Infinite Laundry, also weighed in on the breakthrough.  "It's rare you see something hot and exciting in what is traditionally a boring industry."  She went on to say, "And if you are actually reading this far down on the page we hope you enjoyed our ridiculous April Fools Day story.  If you did, share it and go fool your friends.  You could also email us at [email protected]"
---