June 27, 2019
World Social Media Day 2019: Top Linen and Uniform Posts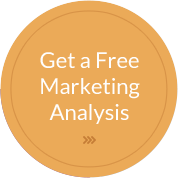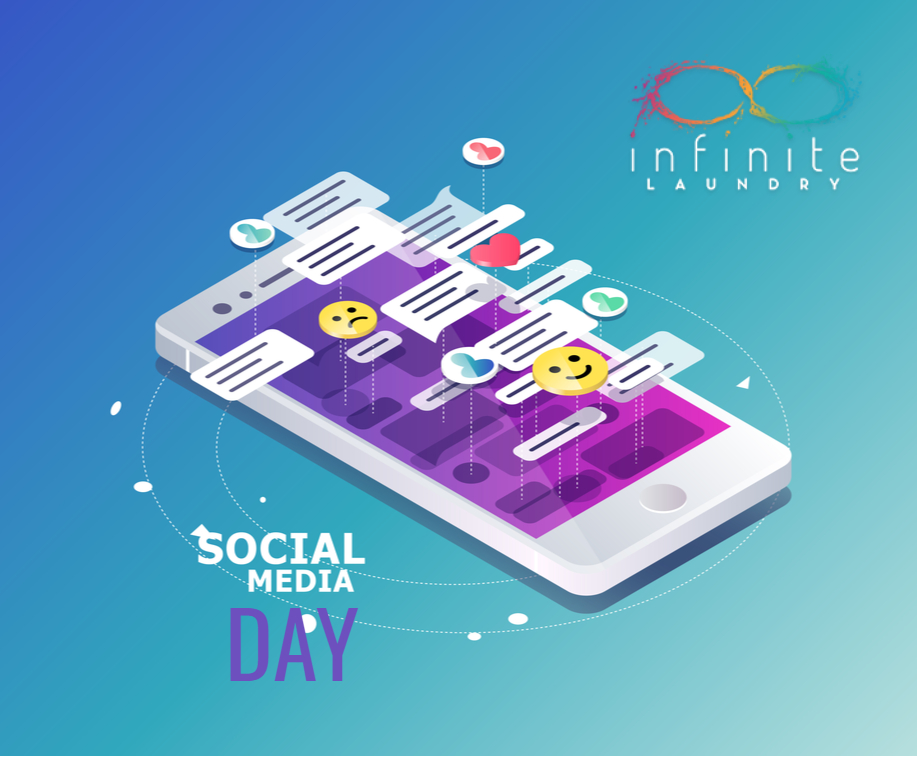 Did you know that over 3.48 billion people use social media worldwide in 2019? That's up 9% from last year, and the number is only going to keep growing.
That 9% includes healthcare facilities, auto shops, restaurants, spas, and many other potential linen and uniform customers that you should be reaching with your products and services. Social media is a great way for commercial linen and uniform services to reach new customers in their area, connect with existing clients, and engage with the community as a whole. 
So, to celebrate World Social Media Day on June 30, we're highlighting some of the custom posts that we've created for our clients over the past year. 
1. Loop Linen Service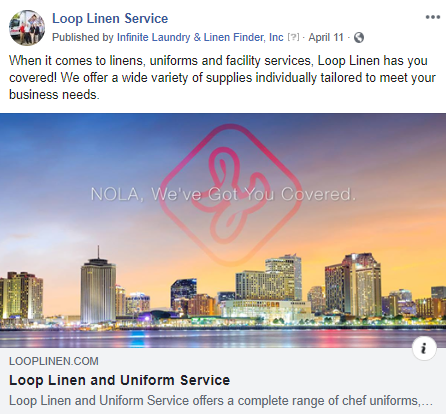 Our social media program targets posts to potential customers within our clients' service areas. Check out this post for Loop Linen Service! We created a custom image to appeal to linen and uniform prospects in the New Orleans area. 
2. SITEX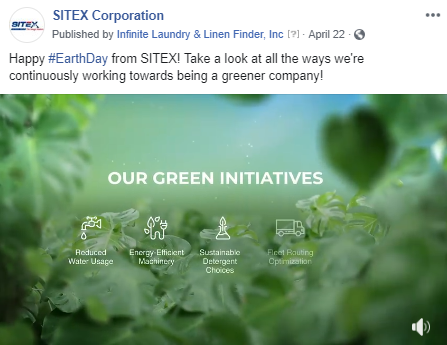 Commercial laundry is one of the greenest industries in the world, and many of our customers are going the extra mile to cut back on energy and water usage. For Earth Day, we created this custom post for SITEX to showcase all that they're doing to help the environment!
3. SPARKLE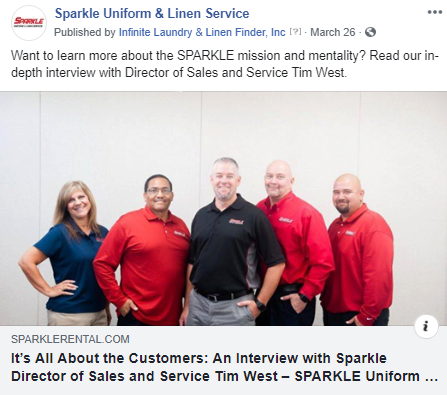 Our social media and content team work closely to produce and promote great content. For example, this in-depth interview with Tim West of SPARKLE Uniform & Linen Service!
4. Ideal Linen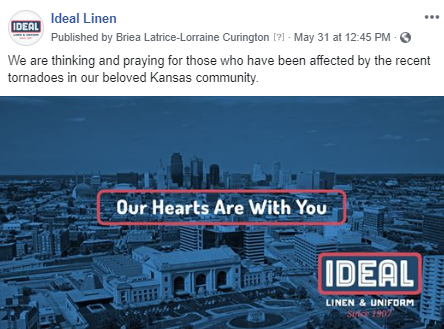 When tragedy strikes a community, social media is a way for linen and uniform companies to reach out and show support to their clients and their employees. We helped Ideal Linen and Uniform with this post for those affected by the Kansas tornadoes this past spring. 
5. Unitex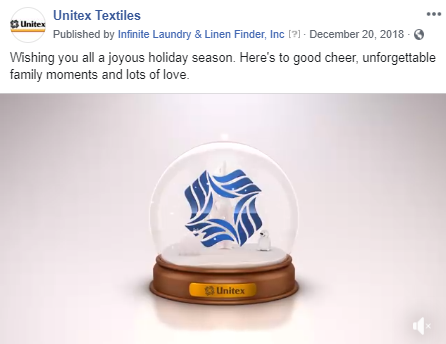 We love a reason to celebrate! One of our favorite types of social media project is creating custom holiday posts for our clients, like this post for Unitex.
How do you use social media?
If you're not utilizing your social media channels to reach out to prospective clients, then you're missing out on potential leads and sales. Take advantage of our experienced social media team to harness the power of Facebook, Instagram, LinkedIn and more! 
Contact us today to learn more about our social media program. Happy World Social Media Day from Infinite Laundry!
---