March 17, 2021
So You've Signed Up for Our Social Media Program…What's Next?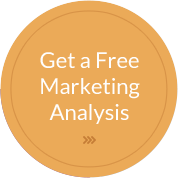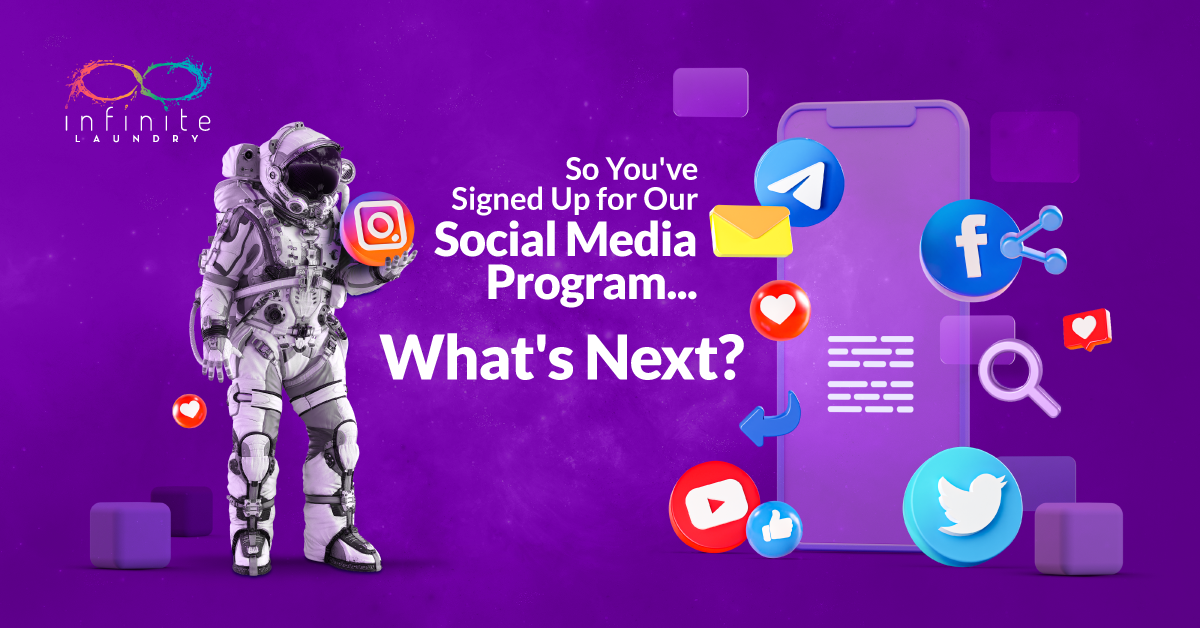 If you think linen and uniform has no use for social media, look around you.
Long gone are the days when companies spent fortunes on billboard placements, commercials, or radio airtime. Now, the language of business growth is social media. 
What Social Media Offers The Linen and Uniform Industry
Whether you've been in the industry for decades or are just getting started, having a solid social media presence is essential. Social media can keep you in touch with customers and discover prospects in real-time. Additionally, it allows for authentic presentation of your business while facilitating interaction with targeted social media users near your business and beyond. 
If any of this appeals to you so far, you're in luck. You're in the perfect place to get help with your social marketing efforts. But what comes with joining Infinite Laundry's social media program? Well, let's take a deep dive, shall we? 

Our Social Media Optimization Process
Here's are the five launch stages that your social media presence is about to undergo.
1) A Thorough Social Audit 🕵️
Before we start posting, we perform a social media audit of your accounts to ensure each page is up-to-date and on-brand. This helps us understand what's happening on each of your pages. A social audit includes: 
An analysis of the information included on each page (e.g., accurate company name, information in the respective "About Us" sections, business locations, etc…) 

The types of posts that are currently working, in terms of engagement 

Whether any duplicate accounts need to be merged together or deleted entirely

Which pages have outdated profile photos that need to be optimized and resized 

Any new opportunities to grow and engage with your online audience that you may be missing out on currently 
2) Established Target Goals 🎯
After a social media audit is performed and we know exactly where you stand on each social platform, we have plenty of information to work with on how everything is performing, areas where you can improve, and what you can keep doing more of.
We develop a big-picture objective, such as increasing pages likes or building awareness within your local community, and work on a content strategy that best aligns with that goal. 
3) Content Creation: Take Off 🚀
Here's the fun part! Each week is a new opportunity to say something meaningful to your social audience. Whether through a  photo, video, GIF, or other illustration, there are many ways to engage.
And we take our imagery seriously around here! Depending on the type of post, whether it is an informative post of your company-specific products and services or a post celebrating a team member's work anniversary, we take the lead on creating a graphic that is memorable and will resonate with your online fans.
4) Promotion, Promotion, Promotion 🤑
Paid social media advertising done well will always prove worth the effort. With a small expense, we tailor ads to custom audiences based on your service area and demographics across Facebook, Instagram, and LinkedIn.
With a $1 to $2 spend per day, you're getting the most out of your time and money and putting your efforts towards a method that you can measure. 
5) Ongoing Communication 💬
With 10 years working in this business, we know that each client is different. Each has their own familiarity and interest with their social accounts. Our clients not only get tailored social media posts, but they also get tailored communication from the department.
This includes weekly screenshots of scheduled posts, check-ins on any new product offerings or company events, and open communication whenever an emergency need arises. We make ourselves readily available—through email, video chat, and even text—to meet you right where you are. 
Infinite Laundry Can Be Your Social Media Champion
We are the linen and uniform industry professionals who can bring your social media presence to life. Ready, set, lift-off! 
Reach out to us today to learn more. 
---