October 29, 2019
4 Rotten Traits Of Monstrous Marketing Agencies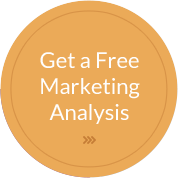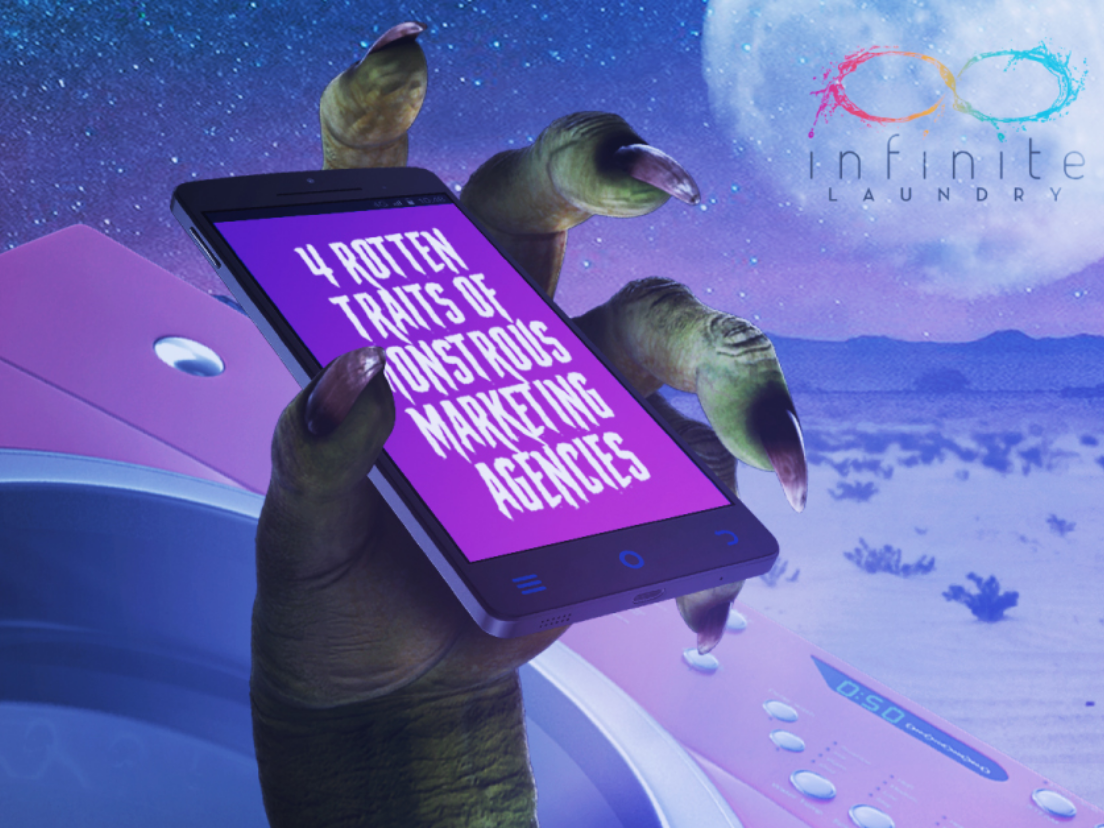 Are marketing agencies giving you more cobwebs than customers? Do you feel like howling in frustration when thinking about them? Does handing over that service fee suck the life from you? 
Then you have a monstrous marketing agency on your hands.
Read on for more traits of monstrous marketing agencies, and tips for how to defend yourself from them. 
1. Monstrous
Marketing Agencies: Big
 Talk, Weak Delivery   
Monstrous marketing agencies are masters of persuasion. On their website, they've got the flash; in their messaging, the pizzazz. On the phone they blow your mind; in person they sweep you off your feet. Promised customers here, closed contracts there. Rankings up to your eyeballs and eyeballs all over your products page. 
Then, time passes. 
That promised ROI isn't anywhere to be seen. Your website might look great on a computer screen, but it's slow. It's also choppy and weird on the phone. The content they've written doesn't rank and is boring to read. You ask them about pay-per-click advertising, but they dismiss the idea and instead ask where you heard that phrase. 
Then it hits you. They're hustlers, not professionals. 
This, unfortunately, is a common problem in a world where any twenty-something can pull some friends together and call themselves a marketing agency. It doesn't take much to pretend you've got what it takes to make a business an online success. To actually do it, though, takes time, energy, experience, and organized, effective resources. 
How to Beat Big Talk:
Nothing takes the air out of a big head like an informed question pressing for an actual answer. 
Before signing with an agency, research what services marketing agencies provide. Depending on factors specific to your business, some marketing strategies might be more effective than others. Make sure the agency you sign up for offers those services and has a history of proficient implementation of them. 
2. Marketing Agencies Too Big to Care or Too Small to Please
Those big advertising companies look and sound impressive, there's no denying that. They've done something right to get where they are, but are they the same company they were when they started growing? Do they still offer the same individualized care and service to every new client? 
If an organization becomes too large – with thousands of accounts and hundreds of employees to service them – do you think your business will get the attention it needs? They might have the resources and experience, but will they care? 
Unless you're a whale in the shark tank, not likely. 
On the flip side, a small mom and pop operation might value your patronage immensely, but can they deliver everything that you need? With everything it takes to make a website rank and people to see it, that small team might not be able to offer everything they should, simply because they can't. Restrictions of time, resources, and knowledge will prohibit what they can offer. That, unfortunately, translates to dampened results for your own website.  
How to Defend Against Indifference or Inability:
Again, research and understanding of your marketing needs is the foundation of your protection. A large corporation is going to have reviews of its services. Search for review sites or message boards unaffiliated with the company, and look for recent comments or experiences. Odds are, somebody has a recent experience with a company of similar size and mission to yours. 
3. Generalized Services Make Lackluster Results
Some marketing agencies will offer services for any industry. The might do an auto-body website design in the morning and dental SEO in the afternoon. While this jack-of-all-trades approach might sound like professional competence, what it actually means is a shallow understanding of your industry. 
Unlike an accounting service, which has no problem managing clients from various kinds of businesses, a creative service like marketing necessitates a deep knowledge of your industry to produce quality creative material.
You wouldn't expect your accountant to know how to fix your car and steam clean your carpets, yet this is essentially what these generalized marketing services offer.
A deeper frustration with this kind of approach is a lack of understanding of your specific needs. Unless they're willing to take the time to learn your business from scratch, they're not going to know which analytics or search trends to prioritize. They won't understand what genuine ROI for your industry looks like. Moreover, they won't have the industry knowledge to make adjustments if something's not working. 
If blasé results are the norm, yours will be too. 
How to Get Around Generalized Services:
Avoid them. Only an industry-specific marketing agency is going to deeply understand your needs and how to best fulfill them. If an industry focus isn't made clear on an agency's website, they're generalized. An agency working in your niché is going to shout it from the mountain tops. It will be obvious. It might even be in their name!
4. Lack Of, or Excess Communication
Marketing monsters like to look busy. Whether or not they actually are, a true marketing monster will be impossible to get on the phone if things aren't going well. If you've got deadlines for a product or service launch and need the agency to get the word out, you've got to spend time calling, emailing, bugging, and begging them to get moving. 
That's time down the drain and money out the door.  
Conversely, you don't want a marketing agency that needs its hand held. At first, it might be refreshing to have an agency that makes its presence and effect so well known. But weeks, months, years of daily calls for clarification or input, and that refreshing quality starts to spoil. 
How to Avoid Absent or Needy Marketing Agencies:
Avoidant marketers will display this tendency to their other customers. Non-affiliated, online reviews may help narrow your choices. Asking your industry peers about their experience with an agency will also provide insight not present on the web.
More than anything, be willing to dissolve your contract or get out of it as soon as you can if your needs aren't met in a reasonable time. Laziness and neediness aren't temporary traits.  
Infinite Laundry Is Your Laundry Marketing Hero
If you're in the laundry service industry and are looking for the right marketing agency for your business, here's what your agency should have: 
Pay Per Click (PPC) Advertising

Branding

Search Engine Optimization (SEO) 

Staffing Services

Industry Directory Knowledge and Application

Social Media

Email Marketing

Website Monitoring, Hosting & Disaster Recovery 

Dedicated Support

Cross-Medium Campaign Management Expertise
If you're tired of wandering the digital commercial laundry universe, call Infinite Laundry at 888.557.0262, drop us a line, or familiarize yourself with everything we offer. 
Infinite Laundry guides laundry business marketing in the right direction. It can guide yours. 

---