Marketing
SEO
Simplicity
Social
Possibilities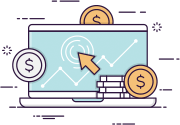 Pay Per Click Advertising (PPC)
Did you know that 200,000 potential linen and uniform service customers are searching the internet every month to find a company like yours? Pay Per Click (PPC) advertising is the fast track to capture your share of those leads and customers.
Pay Per Click advertising is a form of advertising where you pay for a placement on top of the search engine's results. When a potential customer types in "Linen Service Companies," your ad will show up, driving that potential to your website.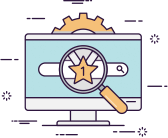 Search Engine Optimization (SEO)
The industry experience used across marketing mediums, extensive keyword conversion data, a/b testing optimization results, online SEO and Search Engine Marketing (SEM) qualifications, and an in depth market understanding has helped Infinite Laundry customers exceed their sales goals, with the right customers, at an extremely high return on their investment.

Staffing Program
Our new recruitment service provides assistance in recruiting new potential employees specifically for commercial laundry service companies. We will find and connect you with quality potential candidates to help you quickly and effectively fill open positions. The program works by connecting you to candidates with specific criteria that we know will allow them to succeed within the specific position you are looking to fill. The candidates will apply directly through your website.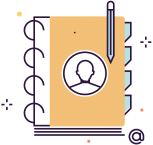 Online Directories
A large number of people search every day on web directories to see reviews, details, and contact information about linen and uniform service companies. This program is centered around capturing those searches, showing them positive reviews about your business, providing them accurate information, and then convincing the searcher to contact you for a free quote.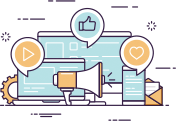 Social Media
Do you want to develop a deeper connection with your current customers and generate leads at the same time? That is what our social media management program is focused on. We grow your presence on Facebook, Twitter, LinkedIn, and more of the top social media platforms.

Email Marketing
Take advantage of your client and prospect lists with our email marketing services. We deliver your linen or uniform company straight to their inbox.
Our team will integrate email design with your brand to create colorful messages that accurately reflect your business.Whether you're interested in targeting existing or potential customers, we'll generate a campaign for every objective.We'll take your client and prospect lists and set them up in your personalized email headquarters. You know your business, and we know laundry marketing. Together, we'll create the perfect emails.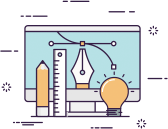 Corporate Branding, Design & Development
What good is a website visitor if they leave before calling or filling out your form? We are BIG believers in strong calls to action. If you look at any of our websites, you will see we leave very little to figure out and we direct prospects what to do. As design is largely a personal preference, we will use your opinions on any new design or updates. Again though, the data will ultimately tell us which designs perform best.

Website Monitor, Hosting & Disaster Recovery
Our Website Monitor, Hosting & Disaster Recovery service is built with linen and uniform service companies in mind. We know that if your site goes that down it results you'll lose leads and frustrate customers. We are regularly monitoring your website, and if a crash occurs, we have experts standing by. To give you peace of mind, your website is frequently backed up so if disaster occurs we will be able to have your website back up and running in no time. Our service increases the speed and reliability of your website, resulting in happier site visitors.