May 03, 2023
The Costs of Not Hiring Key Positions in Your Company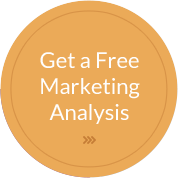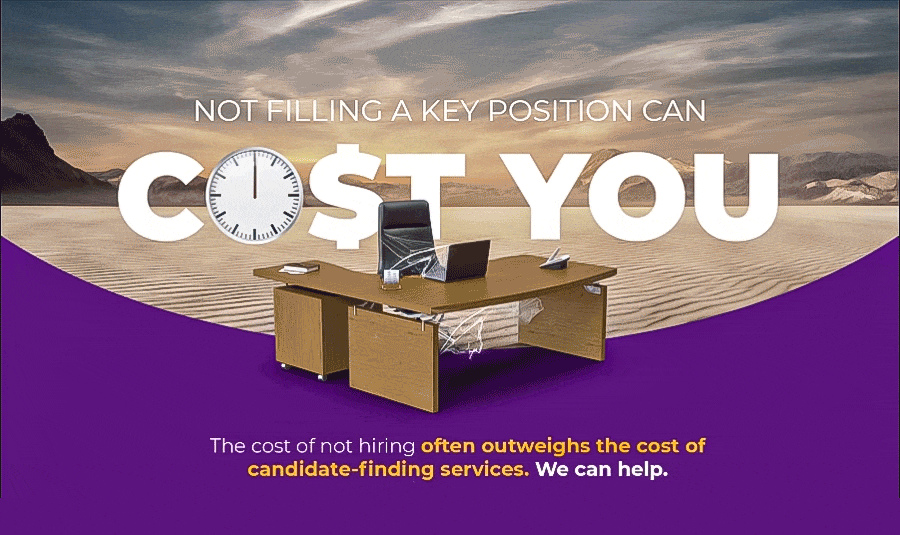 As a business owner or hiring manager, you know that filling key positions with the right candidates is crucial to the success of your organization.
But have you evaluated the cost of not filling those positions? The truth is, not finding the right candidate could end up costing you more in the long run than the expense of utilizing a recruiter or headhunter to help you fill the position.
4 Most Costly Aspects of Not Hiring Key Positions
Let's take a look at some of the costs that can arise when a key position remains unfilled:
Staff burnout

: When there are too few employees to handle the workload, the existing staff can become overwhelmed and unhappy. This can lead to a decrease in overall productivity and efficiency, and in some cases, employees may start looking for work elsewhere. This can create a vicious cycle where more and more employees become unhappy and leave, leaving your organization understaffed and struggling to keep up.

Revenue lost

: When a key position remains unfilled, it can take longer to serve customers or add new ones, which can result in a decrease in sales and profits. This can have a significant impact on the financial health of your organization.

Overtime pay

: When existing employees are required to work overtime to compensate for the lack of a key position, it can result in additional overtime pay. This can add up quickly and become a significant expense for your organization.

Delayed projects

: An unfilled position can lead to delays in completing important projects or improvements, which can impact the organization's expenses or even reputation. This can result in missed opportunities or even loss of business.
As you can see, the cost of not hiring or finding the right candidate can often outweigh the cost of utilizing outside efforts to find the right fit. While using recruiters may carry a cost, it is often a worthwhile investment to ensure that you find the right candidate quickly and avoid the potential costs of leaving a key position unfilled.
Infinite Laundry's Recruiting Professionals are Ready to Help
If you are struggling to find qualified candidates for a key position in your organization, consider reaching out Recruiting by Infinite Laundry for assistance. We'll help you identify and attract top talent, saving you time, money, and frustration in the long run.
Contact us today to learn more about how we can help you find the right fit for your organization. Interested in a free consultation with our recruiter, Matt? Click here to schedule a time.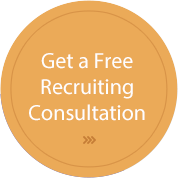 ---