November 16, 2017
Is the Phone Call Dead? How to Communicate with Millennials as Customers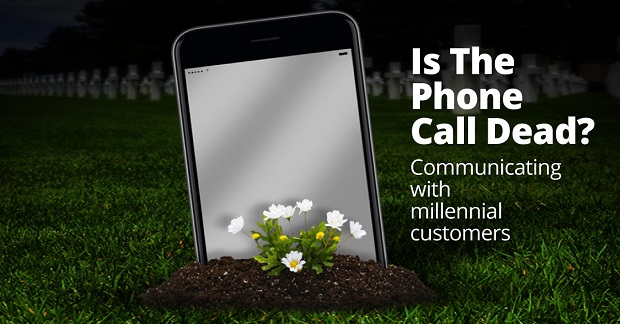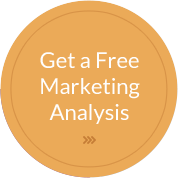 In early 2015, millennials surpassed Generation X as the largest generation in the workforce, which has huge repercussions for all industries, including the linen and uniform business.
Millennials are filling management positions and starting businesses, and the fact that they have so many years left in the workforce makes them valuable contacts. While millennial quirks have been mocked to no end, you'll soon have to learn how to work with them, if you haven't already.
That includes figuring out how to deal with millennials' communication preferences, including their severe phone aversion.
The face of communication in the workplace is changing. As smartphones become less about making phone calls and more about everything else, other forms of communication will begin to take precedence. It's no longer as necessary to pick up the phone to connect with a friend, make a dinner reservation, or cancel a flight. This changing use of technology is reflected in millennial's communication preferences.
So, how can you connect with millennial customers or employees when they're reluctant to pick up the phone?  
1. Resurrect the Business Email
Millennials are more likely than any other age group to check their emails. In fact, almost half of all millennials can't even go to the bathroom without opening their inbox. They'll check it first thing in the morning, right before they go to bed, and even while they're driving.
They're part of an overall trend that says email isn't going away anytime soon. This business communication staple is actually becoming more and more popular. In 2015, email users were sending and receiving 122 emails per day, and that number is only increasing.
So, don't assume that email is just as outdated as an old-fashioned phone call. Harness the power of the inbox and you'll find communicating with millennials much easier.
2. Don't Fear the Professional Text
Texting is certainly viewed as the least professional method of communication, but most millennial cell phone users prefer getting a text to receiving a phone call.
Messaging has its limitations, but it's unparalleled in terms of response speed and efficiency. If you need information that can be communicated in just a few characters, consider a text instead of an email or phone call.
3. Reframe the Phone Call
While there are many benefits to written communication, nothing quite matches a phone call in terms of clarity. Phone calls make it easy to communicate on several topics in a shorter amount of time than it would take to send rounds of emails or paragraphs of texts. And, since so much of communication is nonverbal, phone calls allow for voice inflections that help both parties understand each other better.
However, when it comes to communicating with millennials, consider giving them warning instead of calling them out of the blue.
Use email or text to set up a time to talk. Let them know what topics you want to address.
That way, you won't have to deal with a frustrating round of phone calls and voicemail messages, and the call will take less time because they'll be prepared to respond to your questions.
When it comes to figuring out how to communicate with millennials, the phone lines are down, but not out.
Like it or not, millennials are the future of the workforce and the future of your client base. So, commit to discovering how to communicate with millennials on a different level, and you'll win over millennial customers with ease.
---