March 29, 2022
Infinite Laundry Goes to CSC 2022!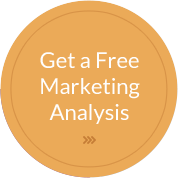 After a two-year hiatus, CSC came back with a roar! And Infinite Laundry was there to see it all. Now it's your turn!
Check out some highlights from our trip in this post:
Beautiful Surroundings
We couldn't have wished for a better location for CSC. The Aria Resort & Casino was the perfect spot to talk business and get a little pleasure in while we're at it!
Talking the Talk
Peruse the eye-opening presentation given to a packed room by Steve Cooker and Matt Smith! Their presentation focused on digital lead generation and recruiting in today's job-hunting environment.
Booth Schmooze
Anybody watching us set up our 3D booth banner might have had a laugh watching us scramble. Once it was up, though, those laughs became "Ooos" and "Ahhs."
All in all, CSC was a wonderful experience that we can't wait to relive! See you all next year!
---