February 28, 2017
The 3 Key Elements of an Effective Marketing Strategy in the Linen & Uniform Services Industry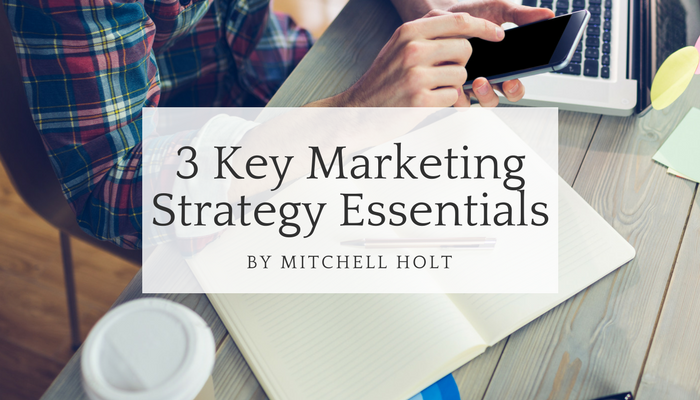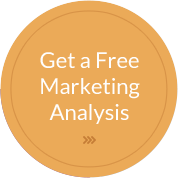 It seems like most companies in the linen and uniform services industry do not have a clear, concise, and efficient marketing plan (if they have one at all). There are multiple culprits for the lack of a strong marketing plan, however, most often the root cause is a lack of time. It can seem like a daunting task to develop and implement a strong marketing strategy when you are dealing with a host of other responsibilities at the same time. By developing a strategy based on the three elements in this article, you will be well on your way to creating a marketing strategy that drives leads, sales, and ultimately business growth.
Element 1: Defining Clear Goals Based on Your Company & Abilities
In any great plan, you need to know your destination before you can begin to plan your journey. A great marketing plan can have multiple goals, however just jumping into marketing without a clear result in mind can lead to disappointment and lots of wasted money. To begin to formulate a successful marketing strategy, answer the following six questions in order:
1)   Are you more focused on generating leads, increasing brand awareness, or improving your image and communication with your existing customers?
2)   How much are you willing to pay to achieve a certain result such as generating a lead?
3)   What assets does your company currently have that you can utilize to support your marketing initiatives such as a website, social media pages, print materials, videos, etc.?
4)   What is the total budget you can allocate to marketing in the next 12 months, assuming the return on investment is positive?
5)   How much new business could your business handle before you reach overcapacity or the quality of your service suffers?
6)   What would you consider a successful campaign based on customer responses and sales numbers?
At this point, hopefully, you have developed a firm strategy, such as "my goal over the next six months is to spend $3,000 developing my brand presence by showing ads to over 20,000 business owners and decision makers within my service area. After my brand recognition has grown, I will spend $1,500 a month driving traffic to my website to generate 10 leads per month at $150 per lead." A specific goal is pivotal to achieving true success in your marketing initiatives.
Element 2: Deciding Which Marketing Channels are Best for Your Specific Goals
Now that you have laid the foundation for your strategy to be built on, let's move onto the second step, deciding what marketing channels are best for your specific goals. Between Facebook, Twitter, AdWords, LinkedIn, Bing Ads, YellowPages, mailers, flyers, email, and the many other marketing channels available it can seem overwhelming. Instead of attempting to be involved in all the marketing channels available, you should focus on matching your goals and expected return to the proper channels. Let's break down the appropriate way to utilize each marketing channel depending on the specific goals you are looking to achieve.
If your goal is to grow your brand recognition, then the metric you should base your results on is impressions (how many times your ad was seen).  One of the best ways to achieve this brand growth is through AdWords display marketing. Display ads are image and text-based ads that display to a specific group of people based on the targeting methods you choose. You can easily achieve hundreds of thousands of impressions through this advertising method. Another great strategy to achieve brand growth is through YouTube advertising. If you have a company video, then YouTube is a great way to have thousands of individuals view your video. A third advertising channel to pursue for brand growth is Facebook Like Ads. These ads promote your Facebook page and encourage users to like the page. The goal of this campaign is to grow the number of likes your Facebook page has, thus increasing the number of people interacting and following your brand.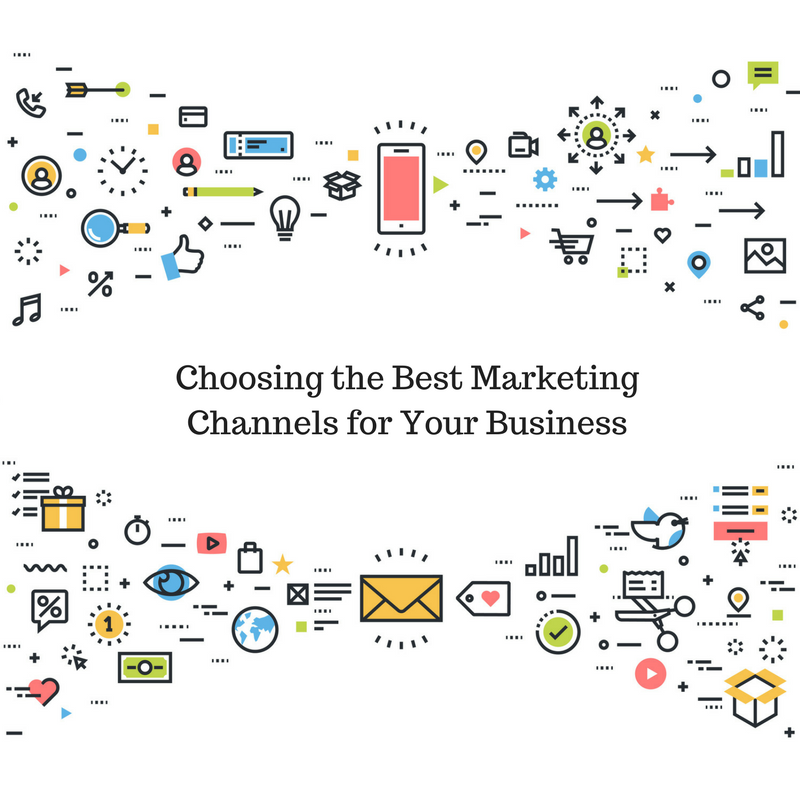 Branding is great, but if you are looking to generate cold hard cash quickly, then nothing beats lead generation marketing. By far the most effective form of advertising to generate quality leads are AdWords and Bing Ads search marketing campaigns. These campaigns allow you to show ads to people who are specifically searching for a business like yours. You can do this by providing AdWords or Bing Ads with a list of keywords that you would like to show ads for. When a person's search query on either of these search engines contains your keyword, your ad will show. The power in these ads is that the traffic is inbound, thus they are already looking to buy the service you offer. Another way to generate leads is through Facebook remarketing campaigns. These campaigns allow you to show Facebook ads to people who have been to your website within a specific period of time. Oftentimes, your website visitors are looking to contact you for a free quote, however, they get sidetracked and never actually reach out to you. These ads are a great way to bring those people back to your site to convert. A third option to generate leads is traditional print advertising campaigns. You can use print advertising to attract new customers, but often the most effective form of print advertising is to upsell your existing customers.
Compared to keeping an existing customer, generating a new customer is significantly more expensive. Keeping this in mind, you can apply a few marketing strategies to maintain your current customer base. The first and most powerful strategy is consistently generating positive information about your business on social media.  Social media allows customers to connect with you on a more personal level and provides them a simple way to reach out to you if they have any feedback for you. Another great way to keep your customers engaged is to send out a monthly email newsletter with the latest news, promotions, and updates about your business. Make sure your emails are interesting and not sales oriented, or else over time your customers will get annoyed and unsubscribe from your email list.
Element 3: Implementing an Efficient & Effective Marketing Plan
Now that you have your goals and plan in mind, the last and most important piece of the process is carrying out your marketing plan.
The first option for applying your strategy is implementing everything in-house. This is possible, but very time consuming so the key to a successful in-house strategy is automating all the moving pieces to make things as efficient as possible. A great tool for this is Zapier, which allows websites and online tools to communicate with each other automatically. For example, Zapier will let you automatically post on Twitter, Facebook, and LinkedIn at the same time or could create a system so when a new lead is added to your CMS, it automatically sends a text message prompting your sales representative to give them a call. The automation options Zapier provides are limitless and can save you hours of time each month. The second thing to keep in mind is tracking the results. You need to know if a campaign is performing well or poorly so you can make educated decisions on where to allocate your time and money going forward. A great tool to track the results of your campaigns is Google Analytics. You simply install a code on your website and it tracks how visitors are interacting with your website.
The alternative and a more efficient option is simply hiring a marketing agency like Infinite Laundry to handle all the marketing, tracking, and optimization for you. When hiring a marketing agency, be shrewd and do your research beforehand. Digital marketing agencies are notorious for false promises and under delivering, so to ensure you hire a marketing agency that will deliver real results the best practice is to ask some of your friends within the linen and uniform services industry which marketing company they use and if they are happy with them most likely you will be too.
By following the goals you set for your business, creating messaging that motivates potential customers and targeting the correct marketing channels your business will experience steady growth over time.
This article is written by Mitchell Holt who is the Director of Operations for Infinite Laundry.
---