November 12, 2020
Laundry Recruitment Services | 20% Off Until 2021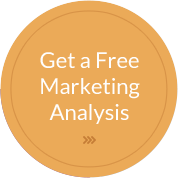 Professional laundry recruitment services are your industrial laundry facility's most reliable way to acquire the talent it needs. Whether you're looking for a general manager, engineer, sales rep, or any other industrial laundry position, Infinite Laundry can help. 
With more experience in industrial laundry than any recruiting agency out there, Infinite Laundry will connect you with the professional you're looking for. 
Professional Laundry Recruitment Service Ensures High-Quality Candidates
When you use Infinite Laundry's recruiting services to find candidates, you'll know they're qualified, available, and ready.  No more time wasted interviewing candidates that are underqualified, fraudulent, or "just looking for options." 
Candidates with Laundry Experience and Verified Professional History
Our vetting processes ensure the only resumes you see are from qualified, ready-to-work professionals. Their history in the industry, as well as their positive job performance, is verified and scrutinized before candidacy is considered. 
Get The Best In The Industry, Not Just The Best Interviewers
Interviewing well is an important part of the hiring decision, but it's far from all that matters. Right word choice and body language demonstrate people skills, but aren't a reliable indicator of ability. To avoid hiring a good interviewer / poor performer, you need somebody in your corner who knows what to look for. With all the problems that a bad employee brings with them, hiring the right one is vital. 
Industry Professionals Recognizing Industry Professionals
Our applicant-finding process is rooted in our own experience in the industrial laundry industry. Matt Smith, our recruiting director, has spent his whole life in the industry and knows what it takes. Additionally, Matt is certified in Internet Recruitment. His combination of experience in the industry and professional recruiting expertise makes his department unique to the industry. 
20% Off Job Orders Received Before 2021!
If you needed a sign that it's time to up your applicant-hunting methods, here it is. We're offering 20% off all job orders received until the end of the year. That's professionally-curated job applications for your facility at a discounted rate. 
Recruit With Infinite Laundry: Get Employees Who Last
Put employee turnover belly-up with the professionals who know how to tame it. Infinite Laundry is ready to provide the new blood your facility needs to supercharge its future. To get started, give us a call at (888) 557-0262 or contact us here. Also, feel free to browse some of our current candidates here. 
---