December 11, 2019
Year End Review: Infinite Laundry Washes Ashore In Miami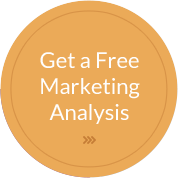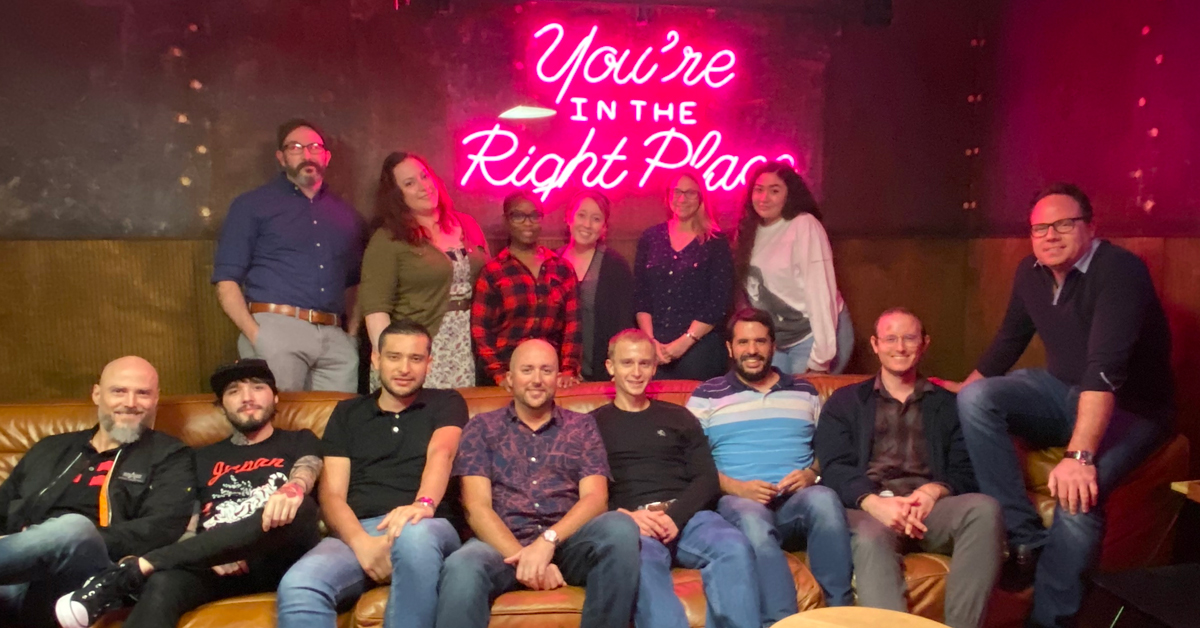 This year's annual Infinite Laundry reunion and forward-looking week was a great success! Through meetings, outings, and lunches we reconnected, reviewed the year, charted the future, and had fun doing it all!
With the full team assembled in one location for the week, nothing could stand against our marketing might. Between our expert developers and designers, social media and content professionals, and our forward-thinking management, Infinite Laundry is ready for 2020. Cutting edge marketing techniques. Forward-thinking mentality. Infinite Laundry has the resources to get your business in front of future clients.
Infinite Laundry's Otherworldly Outings
One of the many gems of the week was our year-end company dinner at Shooters. Night-time intercostal views, classy cocktails, delectable appetizers, and enticing entrees made for a sensational evening. Jeff's epic stories about our company's early days animated the past and developed an appreciation for the present.
On December 4th, 2019, the magic city of Miami was host to Infinite Laundry's annual year-end meeting. An almost-full Infinite Laundry crew descended upon the vacation destination by plane, car, train, and ship. Our objective: dig into the biz, flush out the numbers, speak the truth, and do it in style.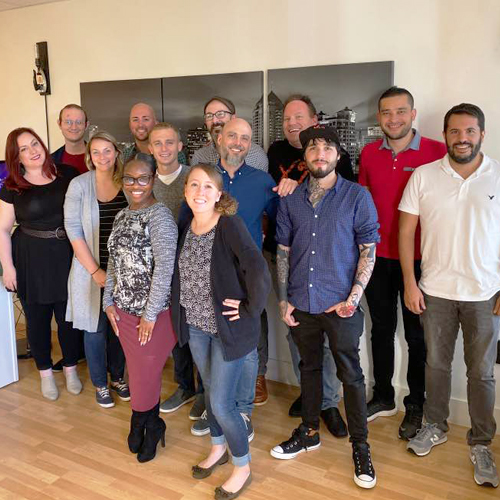 Miami Meeting Of The Minds
To achieve this, we gathered downtown in the WeWork Security Building at 1st Ave and 1st St. When all parties arrived, the mission commenced, and many great ideas were shared.
Recruiting
Matt Smith, our recruiting director, is rocking it harder than anybody expected. Our newest department has grown by leaps and bounds in 2019, and has already accomplished high-level job placements throughout the country. Plans for 2020 are setting the high bar even higher!
Development and Design
Infinite Laundry is greatly looking forward to its new website, due to launch in late February of 2020. Not only will this new site be optimized for speed, but it will have all the bells and whistles enjoyed by our customers. If you're looking to 2020 website redesign inspiration, wait for this epic launch!
Content
Hoping to deepen and expand their blog-writing topics, the content team at Infinite Laundry is looking to pull inspiration from a valuable resource: their expert co-workers. This means fuller exploration, better investigating, and a better understanding of what issues matter to our customers.
Social Media
Infinite Laundry's social media crew is always on the lookout for the next big thing. Be it customized social media tools to new and developing campaign trends. Staying on top of what's hot is easy when you're in the mix, and that's where our team lives.
Management
Though they have their hearts and minds set on bettering our client's business, there's always more that can be done. Who better to ask for that information than our valued clients?
Through quarterly client reporting and check-ups, Jeff and Mitchell hope to come to an even deeper understanding of our client's wants and needs. Continual support and dedication is just part of the Infinite Laundry experience.
Infinite Laundry Is Here To Market Your Business
But you need to reach out before we can.
Until then, we'll keep lighting the marketing skies for the industrial linen and laundry community. If you haven't enlisted our powers for your business, there's a lot you're missing. Fear not, it's never too late to embrace the future.
Infinite Laundry Is Your Laundry Marketing Liberator
To take control of your business's online or social presence, improve your image, expand your reach, or take advantage of all we offer, give us a call at 888.557.0262 or visit our website. Infinite business though Infinite Laundry–partner with the best through us.
---